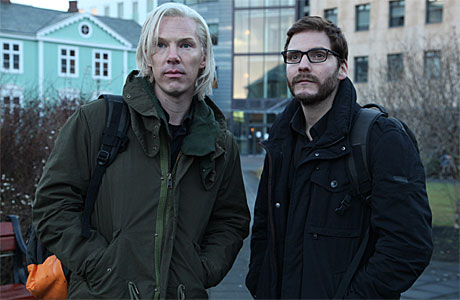 Well what a delightful week for Benedict Cumberbatch fans this is turning out to be! Yesterday we had the trailer for 12 Years A Slave, in which he makes a fleeting appearance. That's your aperitif, and here's the main course.
In The Fifth Estate, our busy Benedict plays one of the most controversial figures in the world, WikiLeaks founder Julian Assange. It's the true story of a moral crusade to hold governments accountable for their actions, by creating public access to confidential intelligence documents.  Naturally, this is something governments tend to frown upon, for all sorts of reasons:
The Fifth Estate is released in October. By which time Benedict will have made a few more films, a TV series (about a detective, apparently), and possibly whittled a swan out of marble.
Read More
Filed Under: