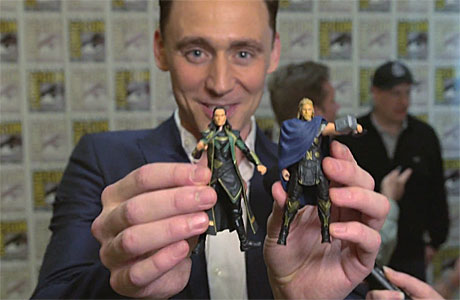 Apologies if you've already seen this, it comes from Comic-Con and some of the best bits are still percolating outwards from the epicentre, like a kind of big bang of supercompressed nerd content.
So, here's Tom Hiddleston grappling manfully with some action figures for Yahoo's The Yo Show, having been asked to use them to spontaneously enact the plot of the second Thor movie The Dark World.
The phrase "I hate your guts" features prominently:
He should be grateful he wasn't asked to do The Avengers, frankly.
Read More
Filed Under: