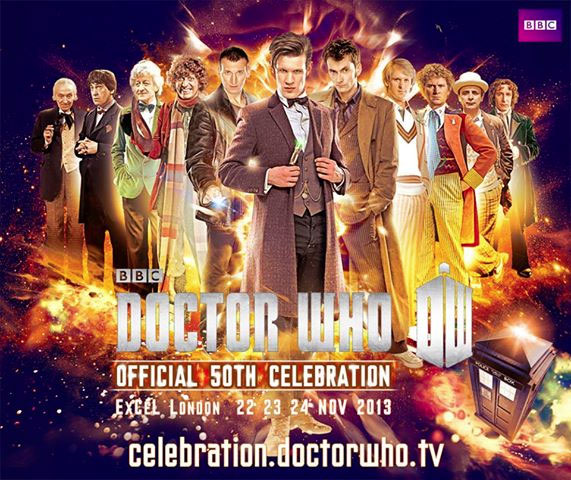 This, hot from the Doctor Who website, is for anyone planning a trip to London this November to celebrate 50 years of time travel, TARDISes, sonic screwdrivers, scarves, Daleks and running down corridors. 
Tickets for the official 50th anniversary celebration of Doctor Who, a three-day event that takes place in London's ExCel centre from November 22nd, will go on sale this Monday at 11am BST.
For more specific ticketing info, including terms and conditions, go to the Doctor Who website.
The event promises stunts, explosions and monsters, special guest appearances – from Matt Smith, Tom Baker (Saturday 23rd only), Sylvester McCoy and Colin Baker, just for starters – and more than a few surprises besides, especially on the evening of Saturday 23rd.
Matt says: "The event this year will be an extra special occasion for me, I'm truly looking forward to a huge celebration with the fans in the lead up to the 50th anniversary episode."
Be patient though, there may be some competition for places. Just a hunch.
For more information on the entire event, visit celebration.doctorwho.tv and subscribe to the doctorwho.tv newsletter and Twitter feed.
Read More
Filed Under: