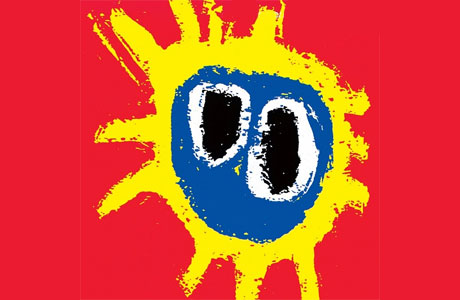 It's really hot in the UK right now. This might not sound like a big deal, especially if you're reading this in a part of the world that is more used to scorching temperatures than snowmen and big furry boots, but over here, after a few years of rainy summers and the very, very long winter we've just had – which seemed to last well into late April – it feels practically miraculous.
So, in tribute to every British person that is currently attempting to go about their normal business while dealing with a sudden extra glug of Vitamin D in their systems, here are ten British songs about the joy of summer.
The Beatles – "Here Comes The Sun"
One of an entire suite of Beatles songs about the joy of that blazing orb above, including "Good Day Sunshine, "Sun King," "I'll Follow The Sun," and arguably the languid "I'm Only Sleeping" too. George Harrison's contribution, delivered with the clairity of a summer dawn, is probably the best of the lot.
The Kinks – "Sunny Afternoon"
A slightly more vinegary take on the same basic theme, in that Ray Davies's rich and ruined narrator only has the sunshine and a beer to keep him company while his entire life collapses around him. It shouldn't really console him, and yet somehow it does.
Spiritualized  – "Lay Back In The Sun"
Because – personal views about the somewhat druggy lyrics aside – sometimes you need an enormous droney splodge of a song in which to recline. And while we're feeling light-headed…
Primal Scream – "Higher Than The Sun"
Ahh! Psychedelia and sunshine go together like strawberries and cream, do they not?
The Style Council – "Long Hot Summer"
It's curious to look back over Paul Weller's synthpop 'n' soul dalliance in the Style Council. especially given his guitar affiliations before and since. Not that there's anything here to mock, apart from a slightly silly video from an era when all videos were slightly silly at the very least. As an ode to personal evaporation, this is hard to beat.
And look, one song title breeds another…
Girls Aloud – "Long Hot Summer"
http://www.youtube.com/watch?v=7wJ4ytY
Before things get too relaxed, here's a hot pop song about hot days, designed to make people dance about in the heat, and get hotter.
Super Furry Animals – "Hello Sunshine"
Happy and sad are having a picnic. There's something of an argument, and then they both lay down for a nap in the shade.
"Summer Is Icumen In" 
Even in the 1260s, when this song was said to have been written, the arrival of a bit of heat in Olde Englande was considered rare enough to be worth commemorating in song. Six part polyphonic harmony, to boot.
XTC – "Summer's Cauldron"
Because it would not be a list of Great British anything – especially not while we're looking at pastoral ditties – without at least considering an XTC song.
Darren Hayman – "Stonehaven"
Not a song. In fact this is taken from "Lido," an album that doesn't feature singing at all, preferring meticulous musical vignettes designed to evoke the memories and spirit of various outdoor swimming pools in urban areas. Naturally it's hard to do that without also invoking the kind of days in which urban dwellers tend to flock to outdoor swimming pools, and because of this, the whole album basks in the kind of warm glow you'd only get from sitting in the late afternoon sunshine after a vigorous towelling-off.
Find out more about "Lido" here. 
Just one more? A hidden extra delight, like the sudden arrival of the ice-cream man? OK then…
Virginia Astley – "With My Eyes Wide Open I'm Dreaming"
A similarly vocal-free moment to Darren Hayman's, and every bit as contemplative. Virginia would go out into the English countryside and record the sounds of nature, then go home and compose pastoral odes to go with her recordings, which then became the 1983 album "From Gardens Where We Feel Secure." This one has a similarly sun-dappled quality to "Here Comes The Sun" and seems a perfect place from which to embark on a little snooze.
Feel free to add your own songs below, while we're napping…
Read More
Filed Under: