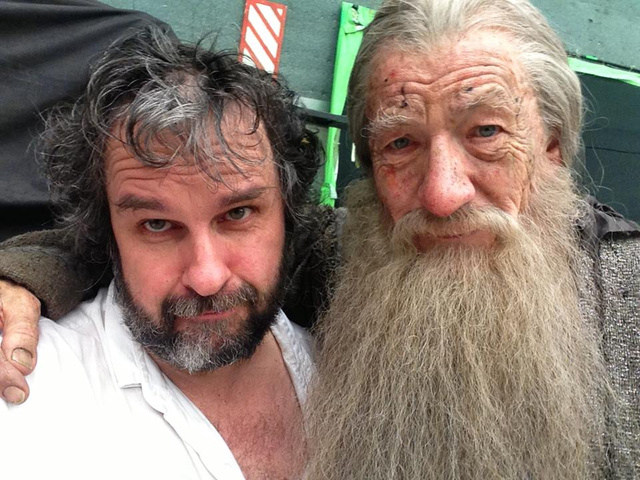 Hopefully you'll forgive a shameless raid on a famous person's Facebook feed, in order to discuss the end of an era. It seems Sir Ian McKellen has finally finished with the fake beard and funny robes required to bring his most famous creation to life.
No, not Magneto! Gandalf the Grey (Who is Sometimes White).
After posting the picture above, Peter Jackson added that they had finished filming Gandalf's scenes for the Hobbit movies this weekend, which, for Sir Ian at least, means the end of 14 years in Middle-earth – the most disturbing detail of the whole story, if you ask me.
He said: "Seconds ago we finished our last shot with Gandalf. The end of an incredible adventure that began in 1999. I'm feeling very sad right now."
So it seems like a good time to take a quick look back over some of Gandalf's better moments, whether it's delivering dramatic morality speeches:
http://www.youtube.com/watch?v=vrlTeoFcf-Q
Or kicking Balrog ass:
Of course, Sir Ian still has loads to keep him busy, whether starring on-stage in Waiting for Godot with Sir Patrick Stewart or crossing swords with Derek Jacobi in Vicious.
Still, it can only raise expectations for the next Hobbit movie even higher.
Read More
Filed Under: