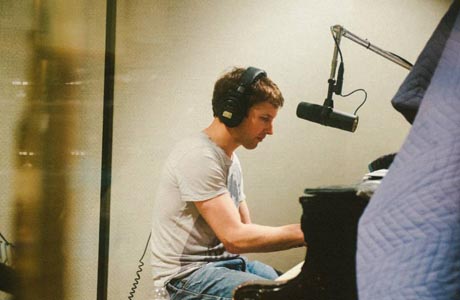 The Grammy nominated "You're Beautiful" singer James Blunt took to Twitter to apologize for an email blast that went out to millions of music fans.
Oops… Just emailed the whole of the UK by mistake! Ha!

— James Blunt (@DirtyLilBlunt) July 29, 2013
It appears that his record label, Warner Music, sent out the email and due to a "clerical error" the email went out "nationwide", as some are calling it. Blunt's new single entitled "Bonfire Heart" will be released on October 7, 2013. The letter was generically addressed, "dear driend" and went on to describe the single as being about "love, life, fear and hope …" with a link to the single. We think "nationwide" might be a bit of an exaggeration but that's what people are saying in their Twitter complaints like Scottish singer Nina Nesbitt who tweeted:
Great marketting from James Blunt's team I must say. Email the whole of the UK! — Nina Nesbitt (@ninanesbitt) July 29, 2013
Fellow musician Johnny Guitar apparently received the email and cheekily Tweeted this:
If you receive an email with a link to the new James Blunt single, don't click on it. It's a link to the new James Blunt single!

— Mikey Guitar (@MikeyMutineer) July 29, 2013
Johnny Guitar probably didn't expect Blunt to retweet, but he did. Ah, it's good to have a sense of humor.
As Americans, we're probably so used to getting unasked for emails. Possibly it's different in the UK? Like, "What? Who? How did you get my email address??" It seems people are having an extremely heated reaction to Blunt's innocent shout out.
Well, at the end of the day, James Blunt fans will be happy to hear he'll be releasing some new music soon.
Here's a "lyric video" for his new song "Bonfire Heart":
Have you ever pressed "Reply All" to an interoffice email? 
Read More