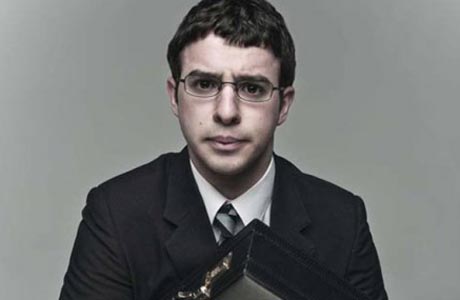 We have good news and good news. If you haven't yet seen The Inbetweeners Movie it is now streaming on Netflix. So, you can get sped up with an instant queue. The second bit of good news is that Simon Bird, who plays Will McKenzie in the TV series and movie version, has confirmed there will be a sequel.
Bird, who was out and about talking about his new SKY1 comedy Chickens, said, "Yes we are doing another movie, but writing it takes a lot longer than people assume," according to What's On TV.
Bird elaborated on scriptwriting and how it's a lengthy process saying, "When the last movie was such a success, people think you can just go ahead and do another just like it straight away. But the writers have to have time to work on the script and come up with ideas."
He even cheekily hinted that the actors might want to take a breather in between flicks, saying, "I also think us actors wanted just a little bit of a break."
Inbetweeners follows four best mates — Will McKenzie (Simon Bird), Neil Sutherland (Blake Harrison), Jay Cartwright (James Buckley) and Simon Cooper (Joe Thomas) — as they navigate school, summer holiday and home life. They aren't children but they aren't quite adults … they're in between.
Here's the trailer for the first movie:
What did you think of the first movie?
Read More
Filed Under: