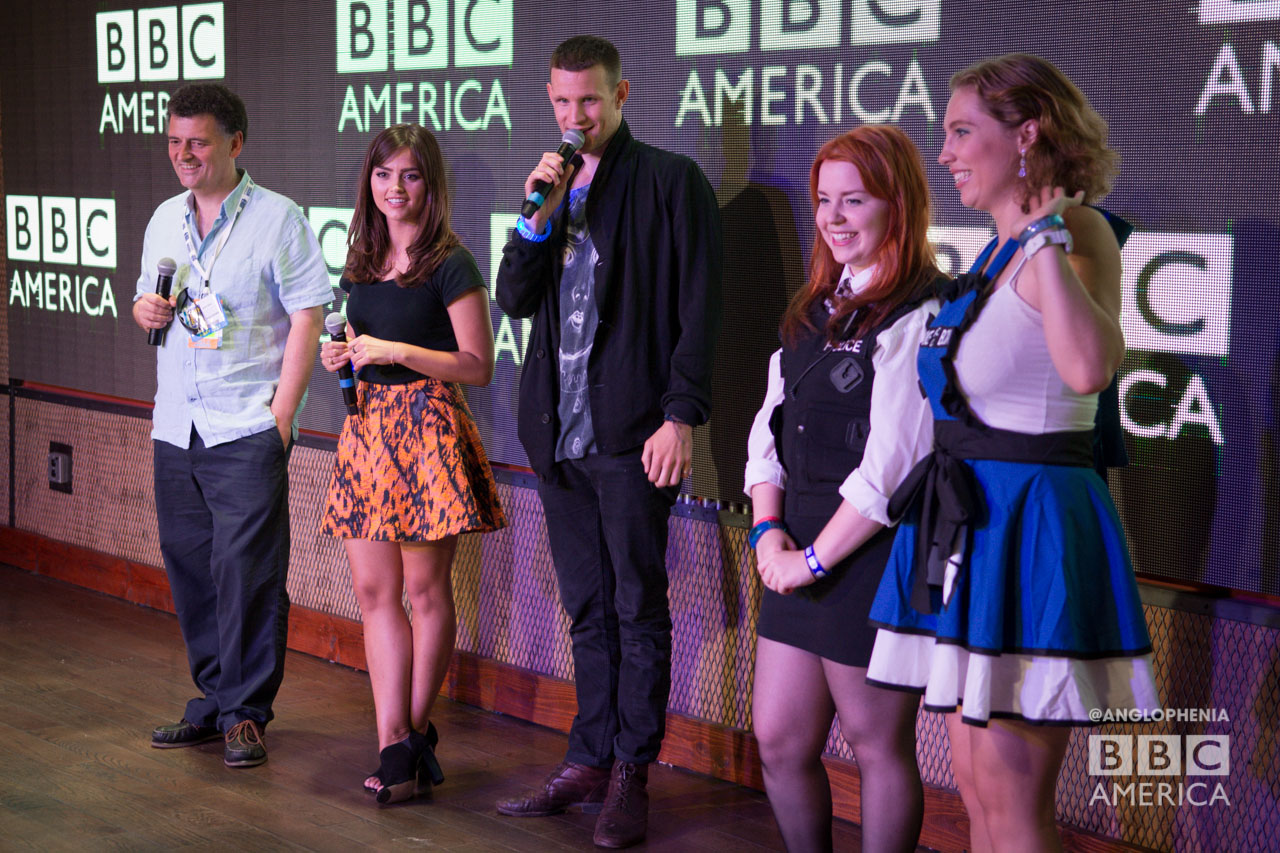 For the second year in a row, BBC AMERICA held their official Doctor Who meetup at San Diego Comic-Con, gathering a crowd of devoted fans under one roof for a bit of controlled mayhem. People lined up as early as seven hours ahead for the mid-afternoon event at Block 16, a roomy, multi-tiered bar not far from the convention center, which had a stage and full movie screen that allowed for performances and an astonishing video mash-up of 50 years of Doctor Who from DJ Eclectic Method. Hosts Kenyatta Cheese (editor of the Doctor Who Tumblr) and Tori Preston provided lively atmosphere and kept the pace moving.
This year, the event faced an invasion of real Doctor Who monsters, including an Ood and a stomping Cyberman, who posed for pictures with costumed fans. Fan art submitted through the Doctor Who Tumblr flashed on the big screen, and a class photo was snapped of the best cosplayers in the room, which represented an array of Doctors, companions, monsters (like the Weeping Angels), and even costume mash-ups with other franchises (we particularly appreciated the Princess Dalek). Select fans took part in a competition in which they acted out randomly chosen scenes from the modern Who, from the "Who's holding my hand?" scene in "Hide" to the Doctor's flirtation with Idris in "The Doctor's Wife." A couple of surprise judges popped by to observe the festivities – that would be Mark Gatiss and David Bradley, writer and star, respectively, of the Doctor Who behind-the-scenes drama An Adventure in Space and Time. Winners were crowned by audience applause, and the champions were a Kissogram Cop Amy and a TARDIS cosplayer who'd re-enacted Amy's "12 years and four psychiatrists!" reunion with the Doctor from "The Eleventh Hour."
The pair won a gift bag with goodies from Hot Topic and the WAND company and — in yet another surprise — an appearance on stage from Matt Smith, Jenna Coleman, and Steven Moffat, who asked for an encore of their performance. Matt, Jenna, and Steven were met with Beatles-on-Ed Sullivan reception of screams and cheers. Matt offered his Thank You's to fans for their support during his tenure as Doctor, which prompted a collective "Don't Go!" from the crowd. BBC AMERICA cameras were rolling during the entire meet-up, so be on the lookout for clips of the event in the coming days.
The Doctor Who meetup wasn't the only event that happened on Saturday: Matt, Jenna, and Steven visited Nerd HQ for a panel moderated by Castle and Firefly star Nathan Fillion. (Fellow geek icons Zachary Levi and Wil Wheaton were seen roaming backstage.)
And the Orphan Black cast and creators continued to be feted like rock stars, dropping by the BBC AMERICA booth for a signing that produced a massive queue around the convention floor. (The cast had been ushered in by a cadre of blank-faced, lookalike models who wore hoodies emblazoned with the hashtag #CloneClub. This show knows how to do spectacle.) Check out photos below of the day at Comic-Con: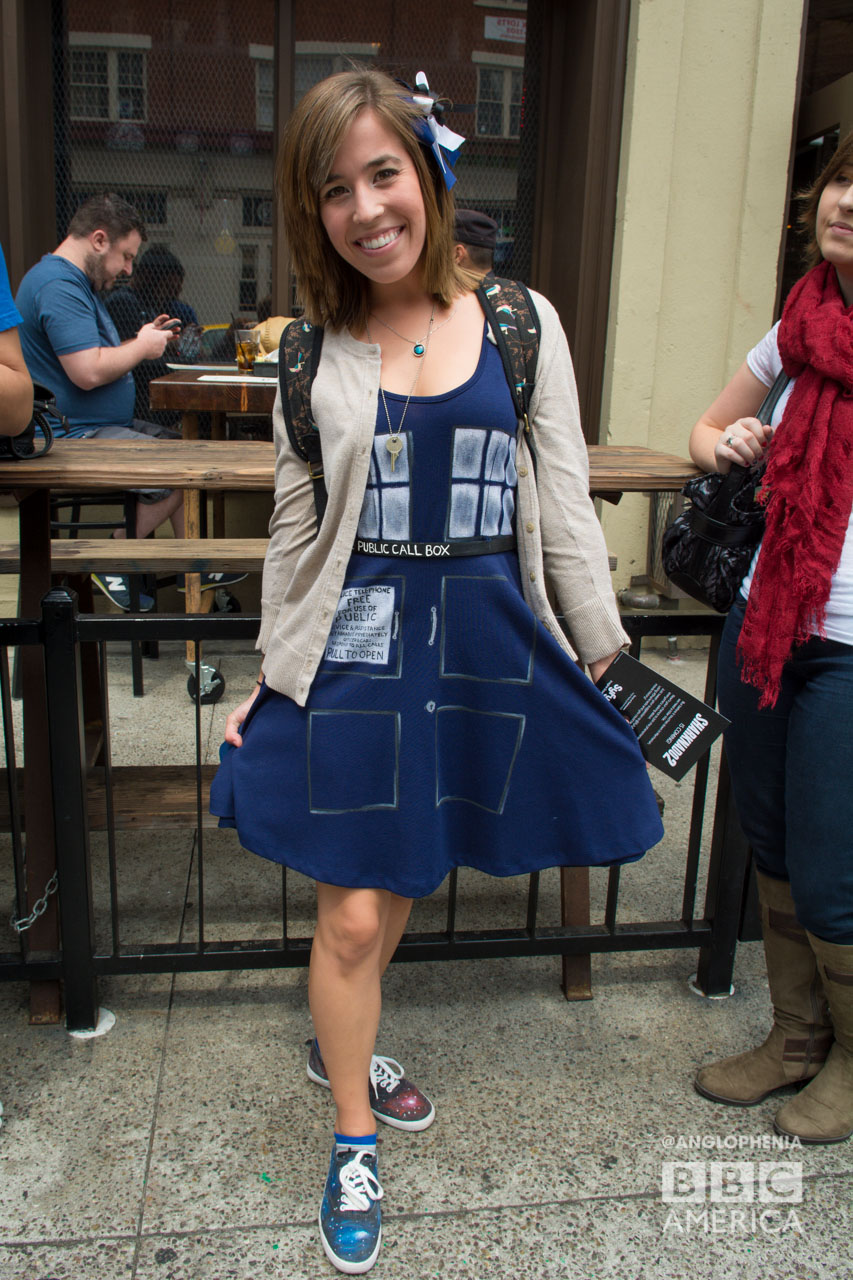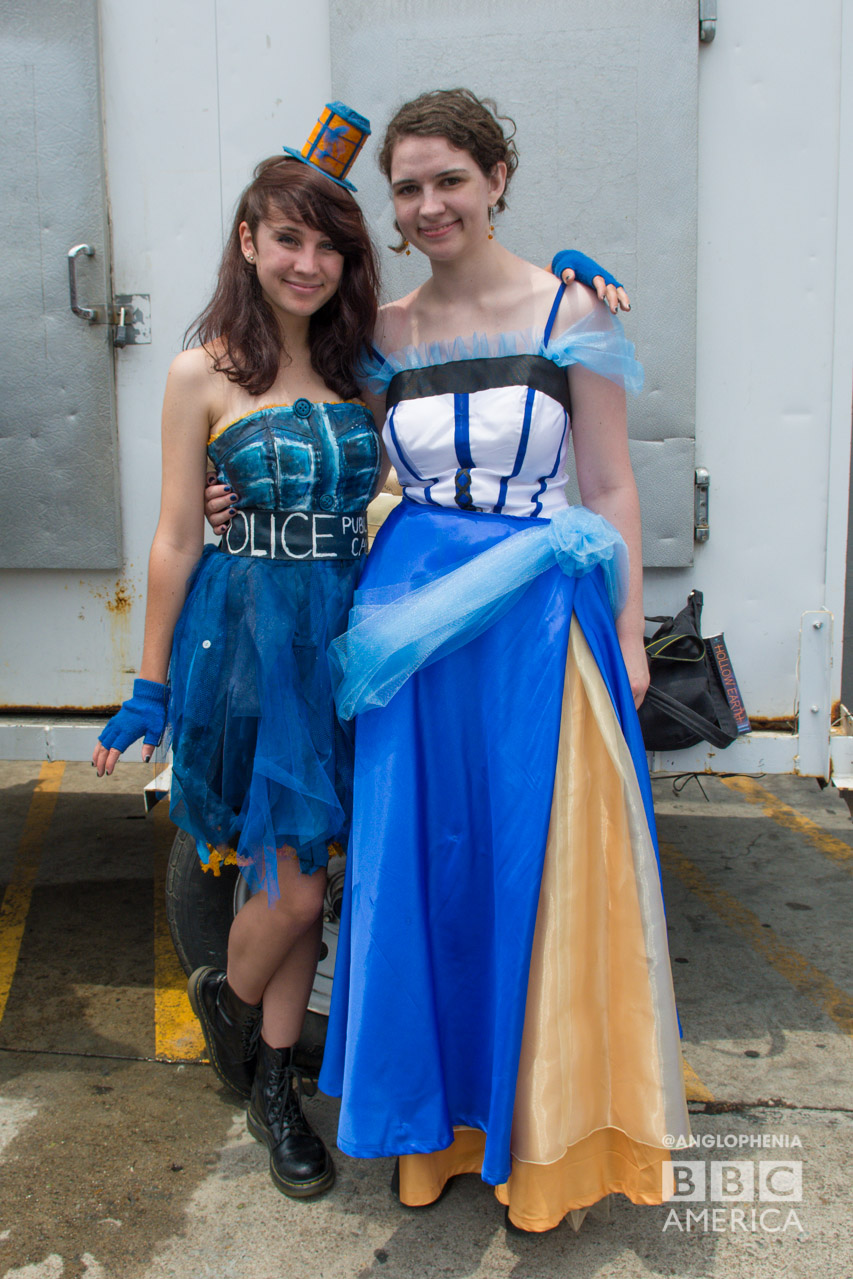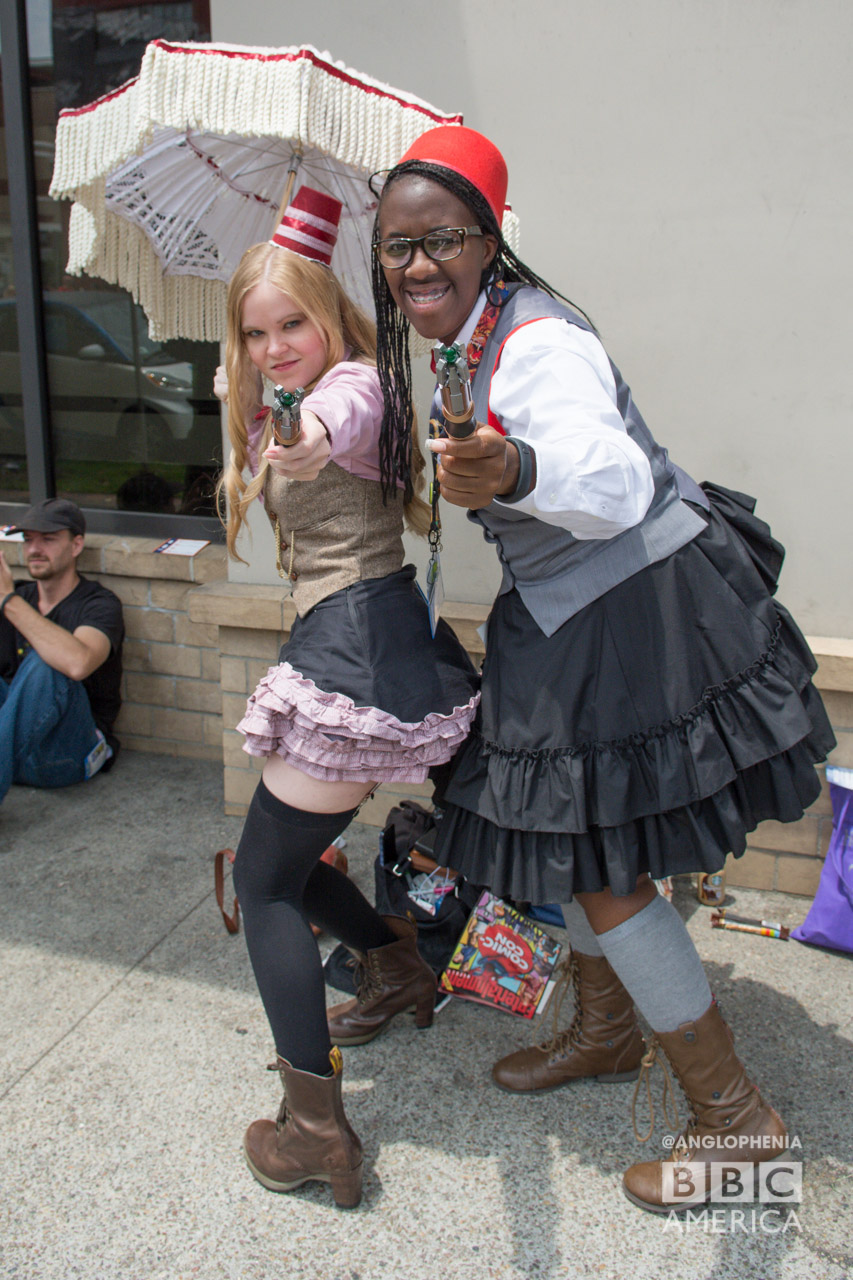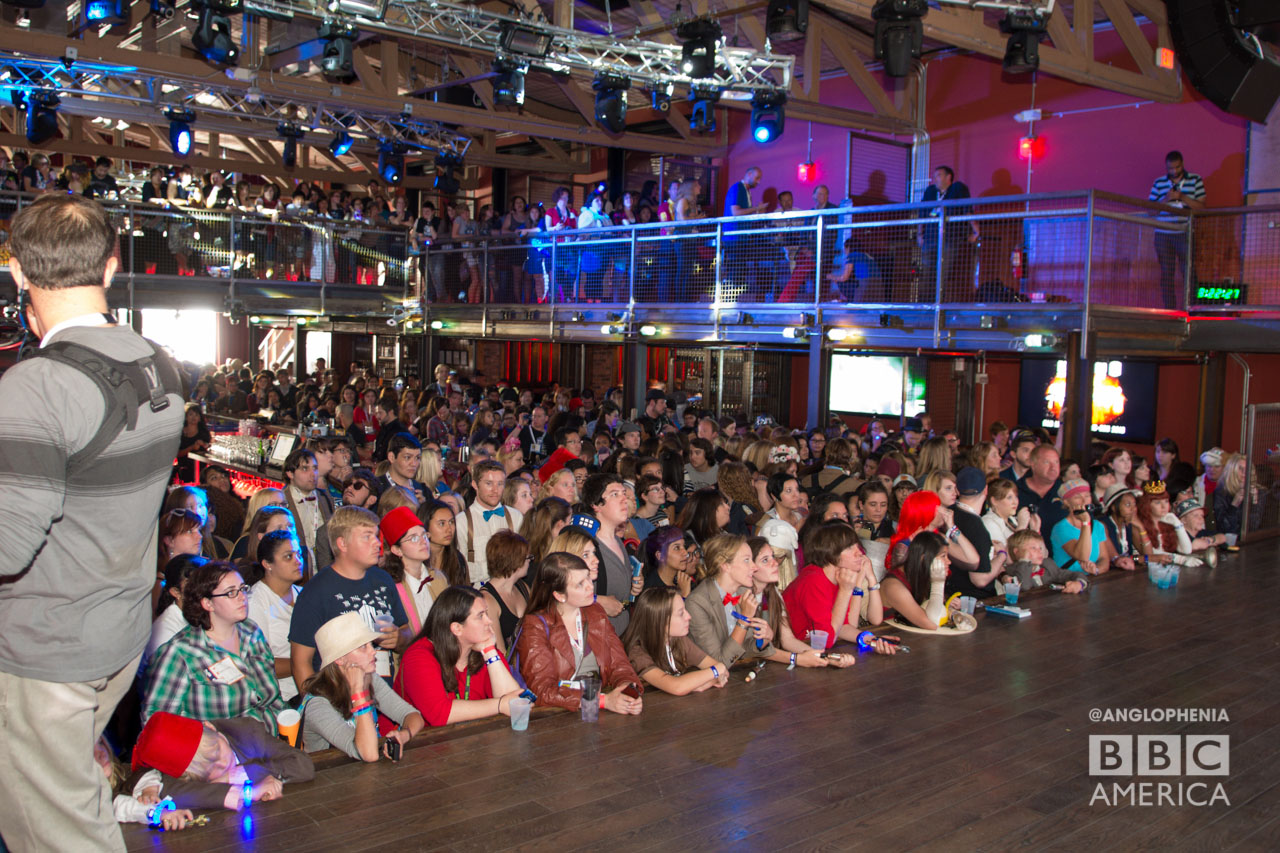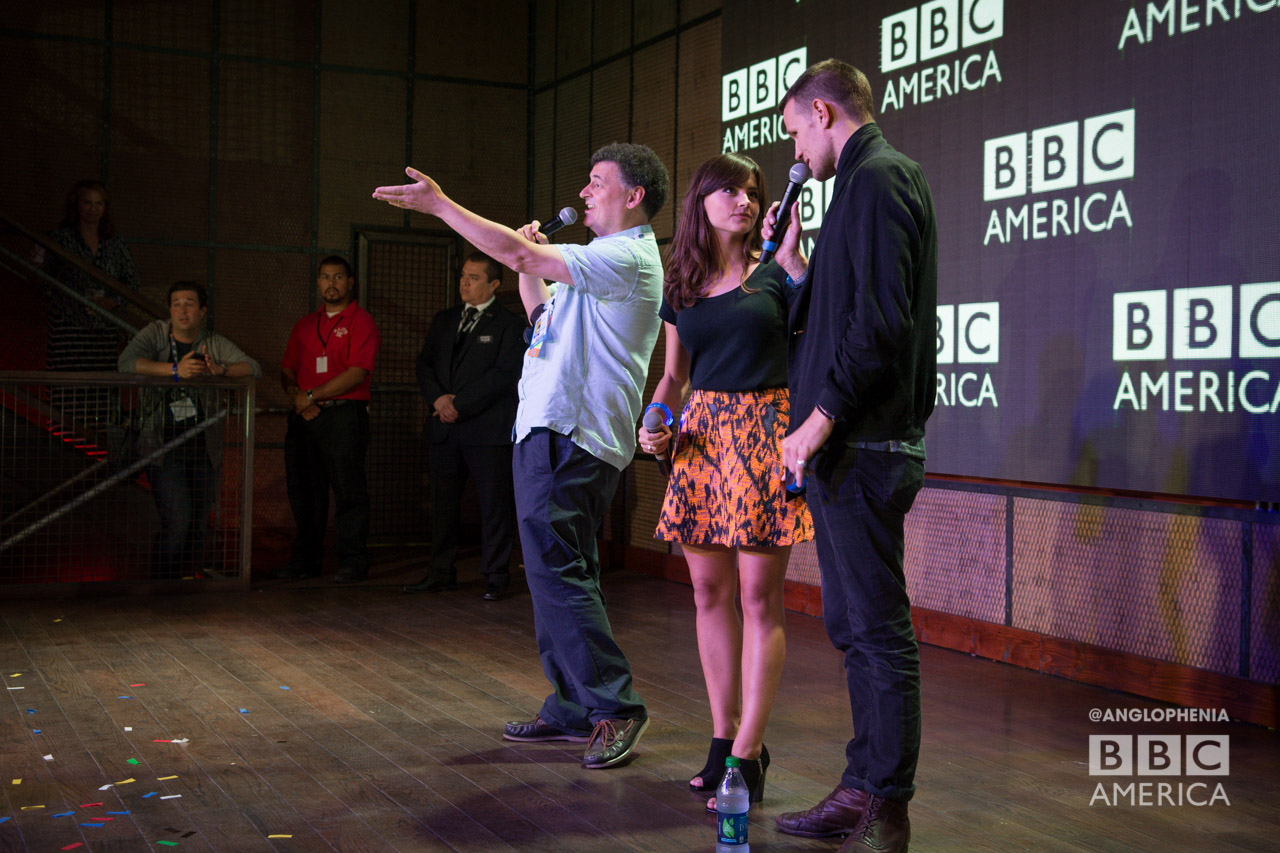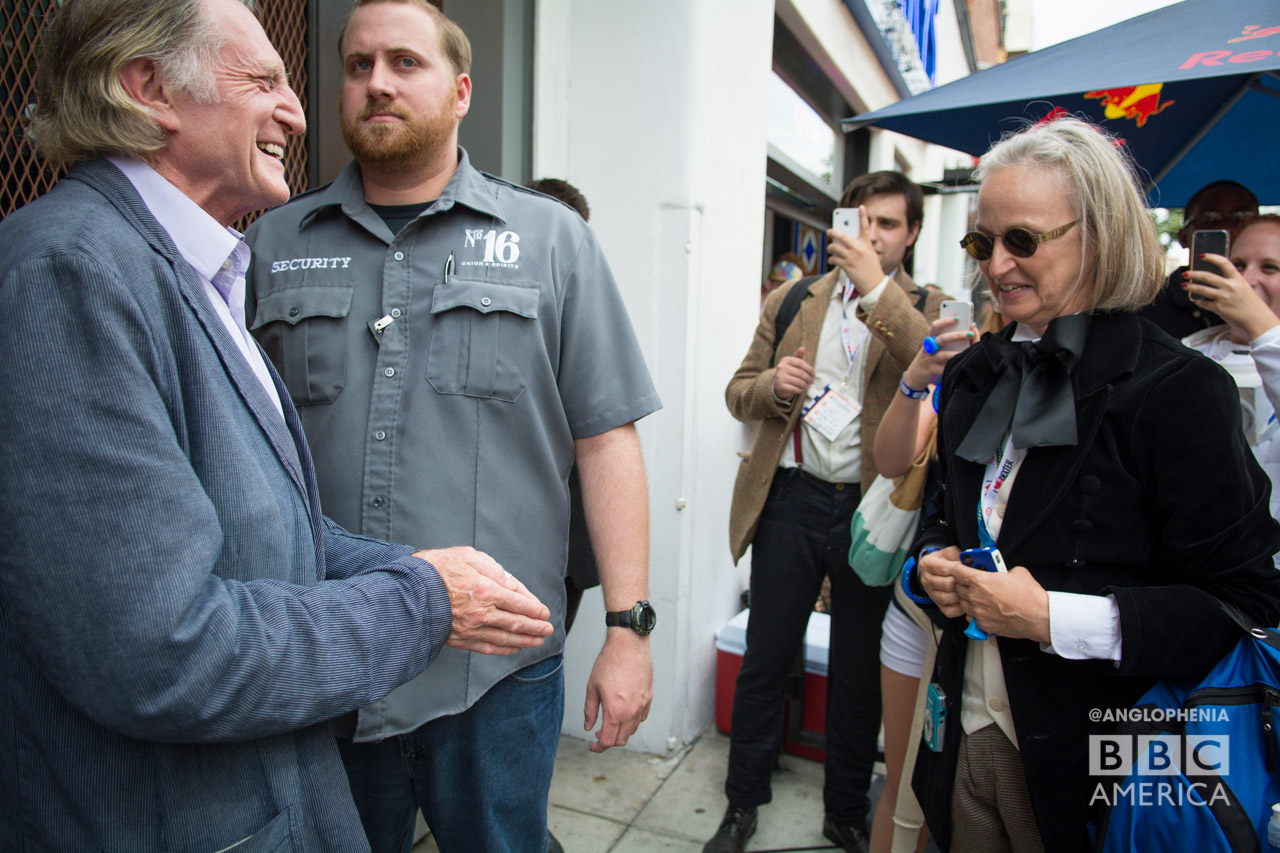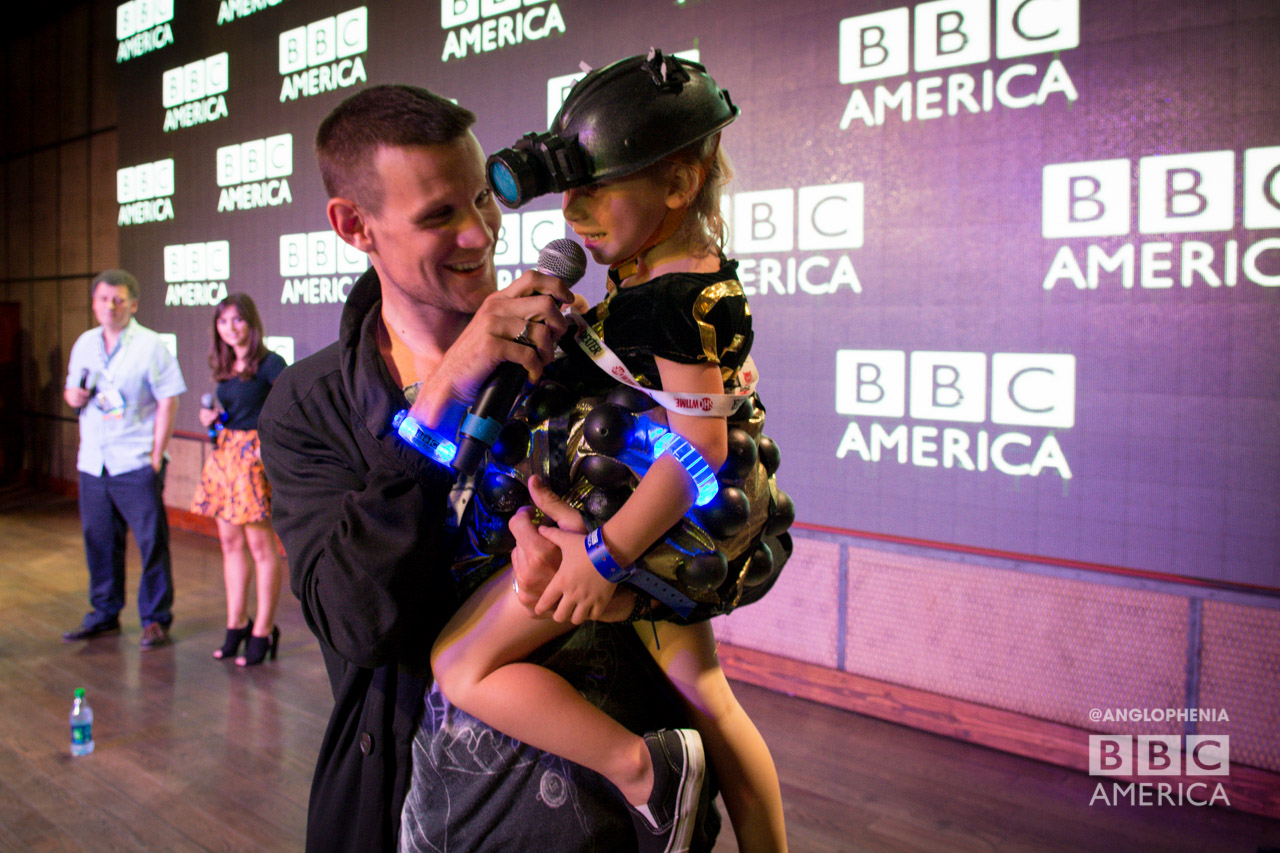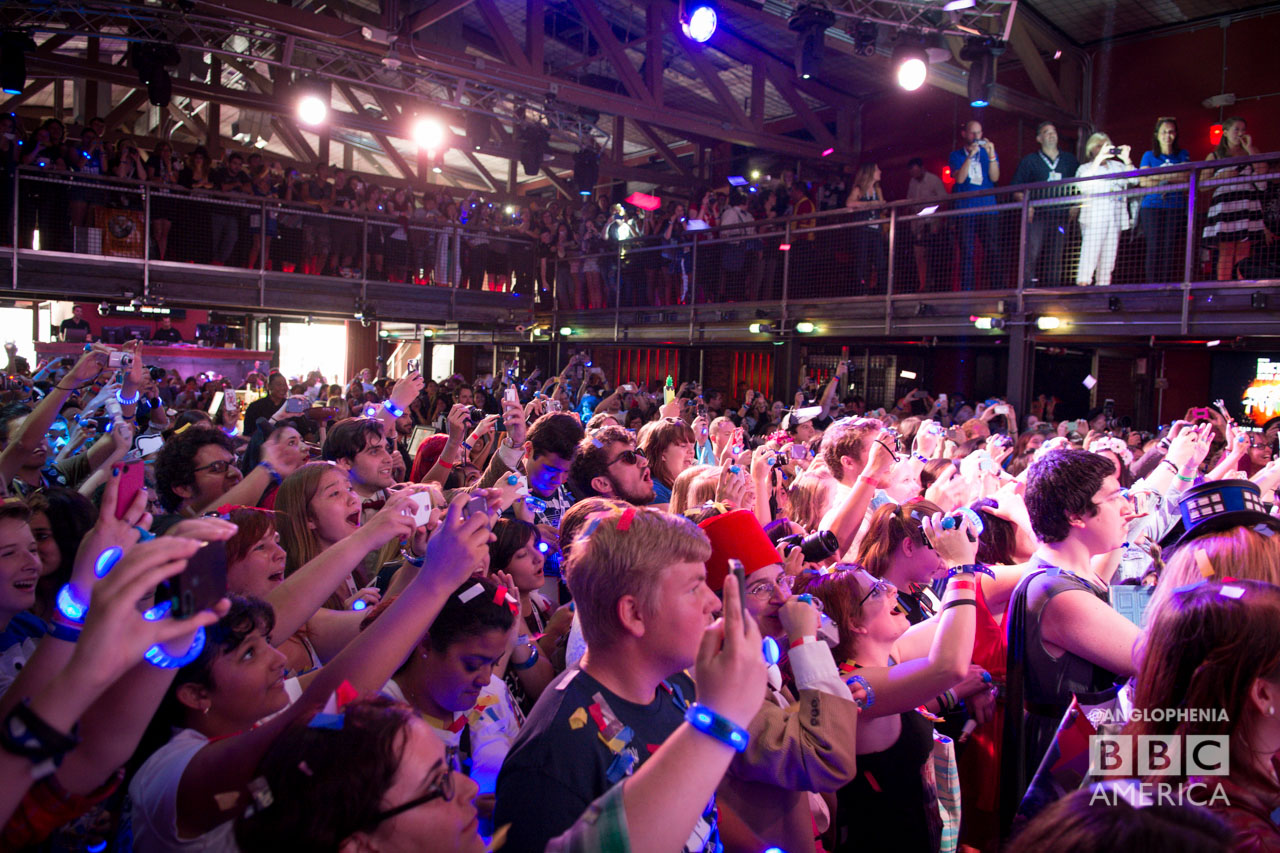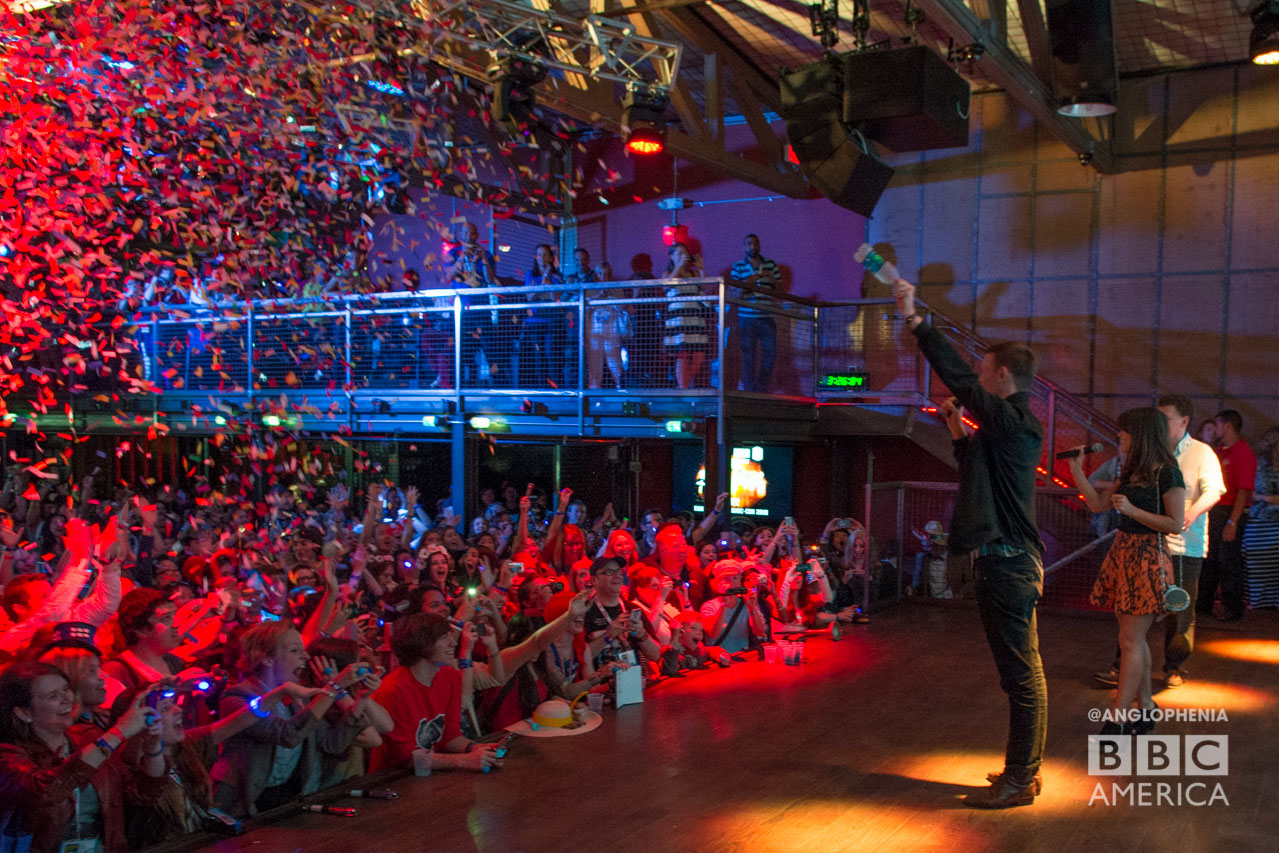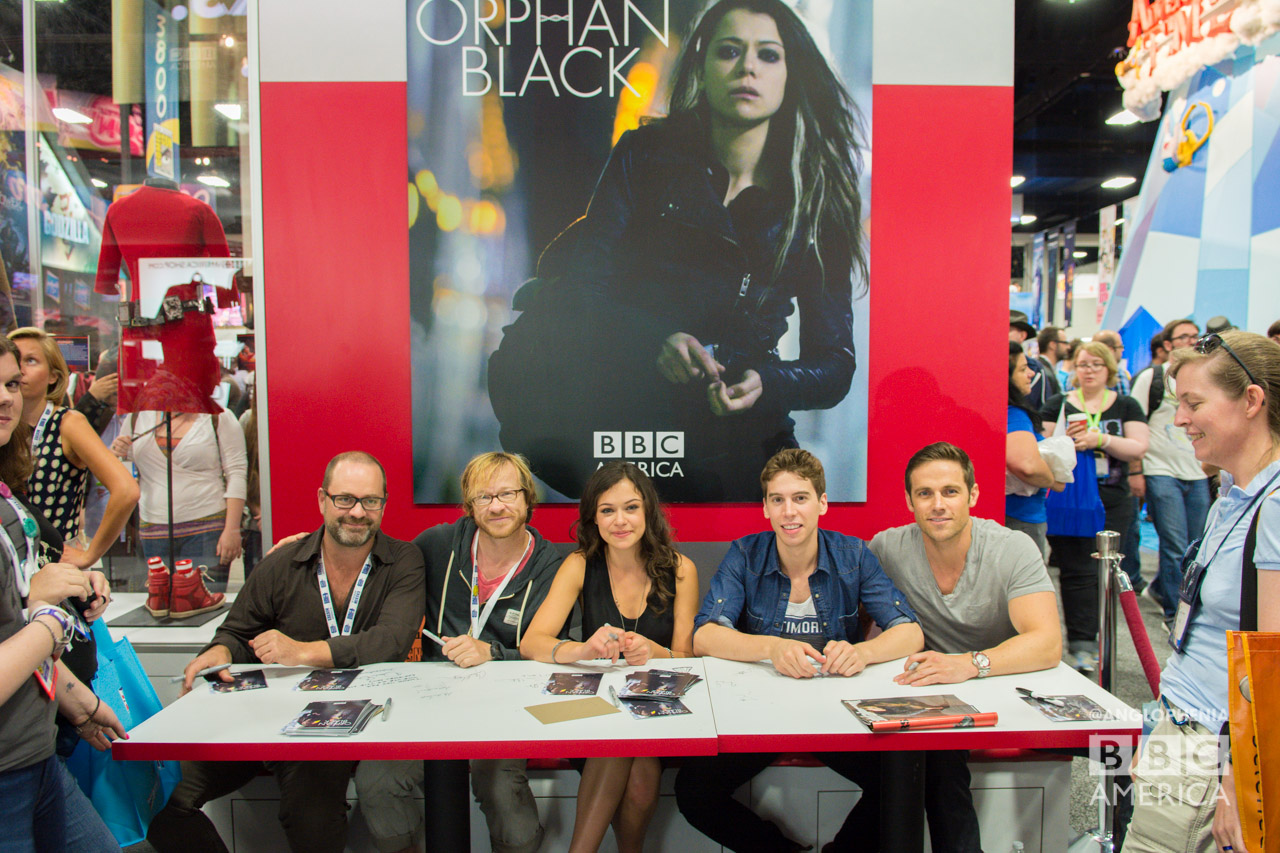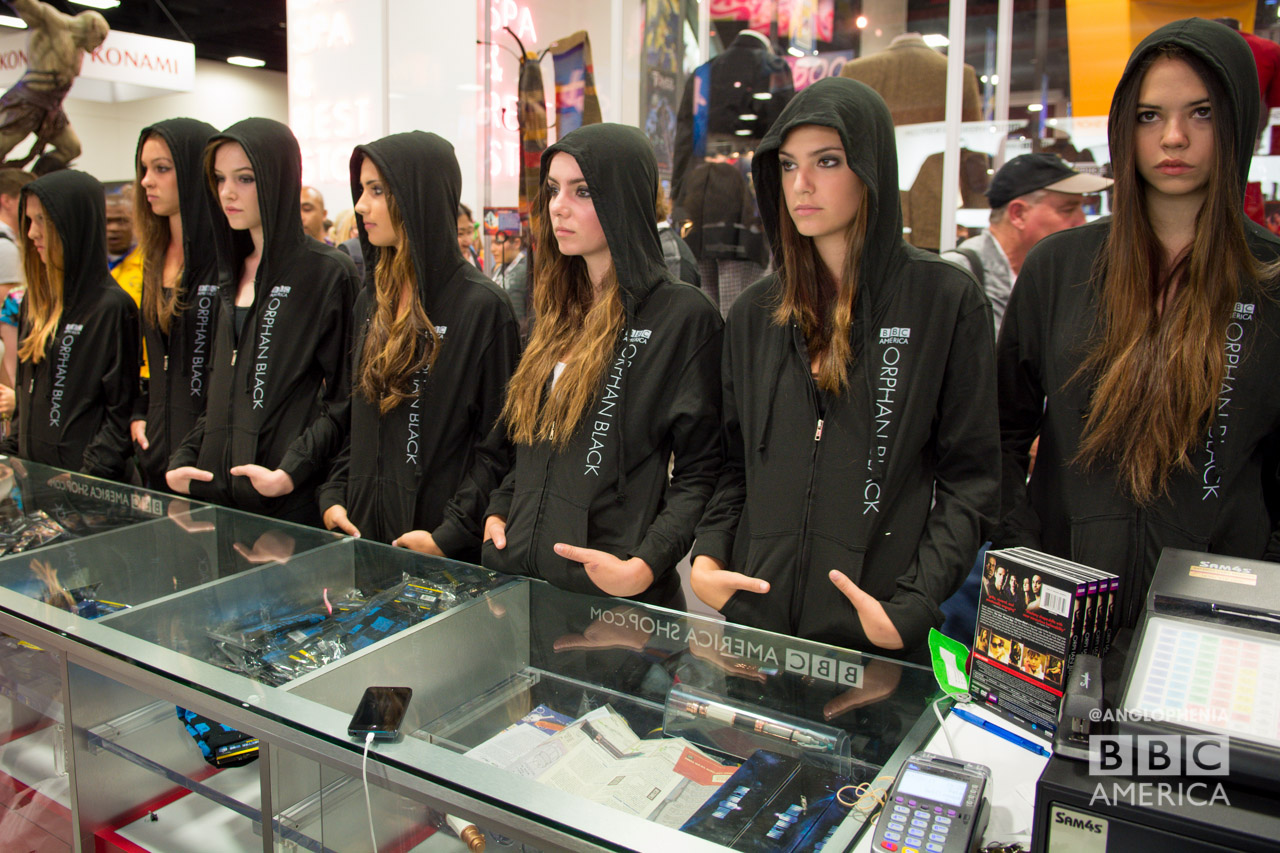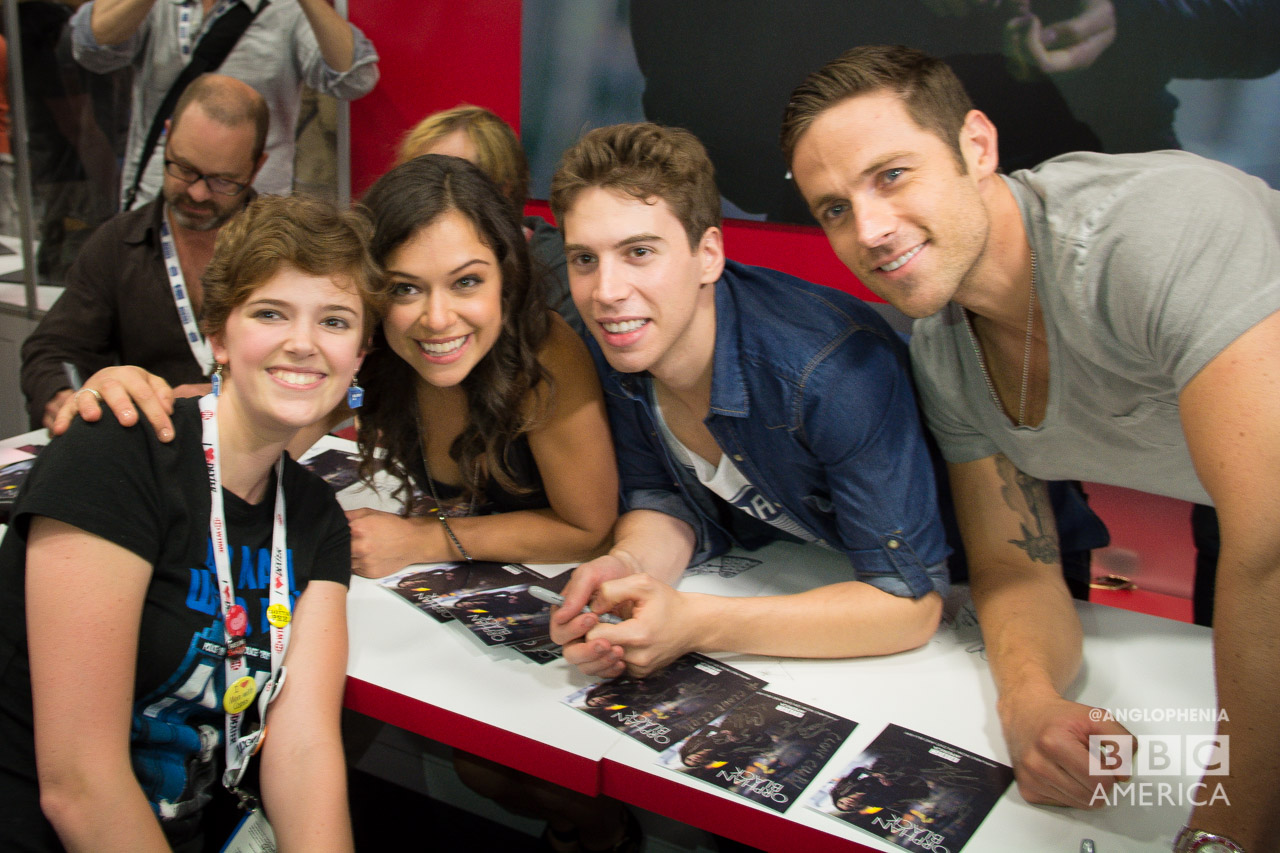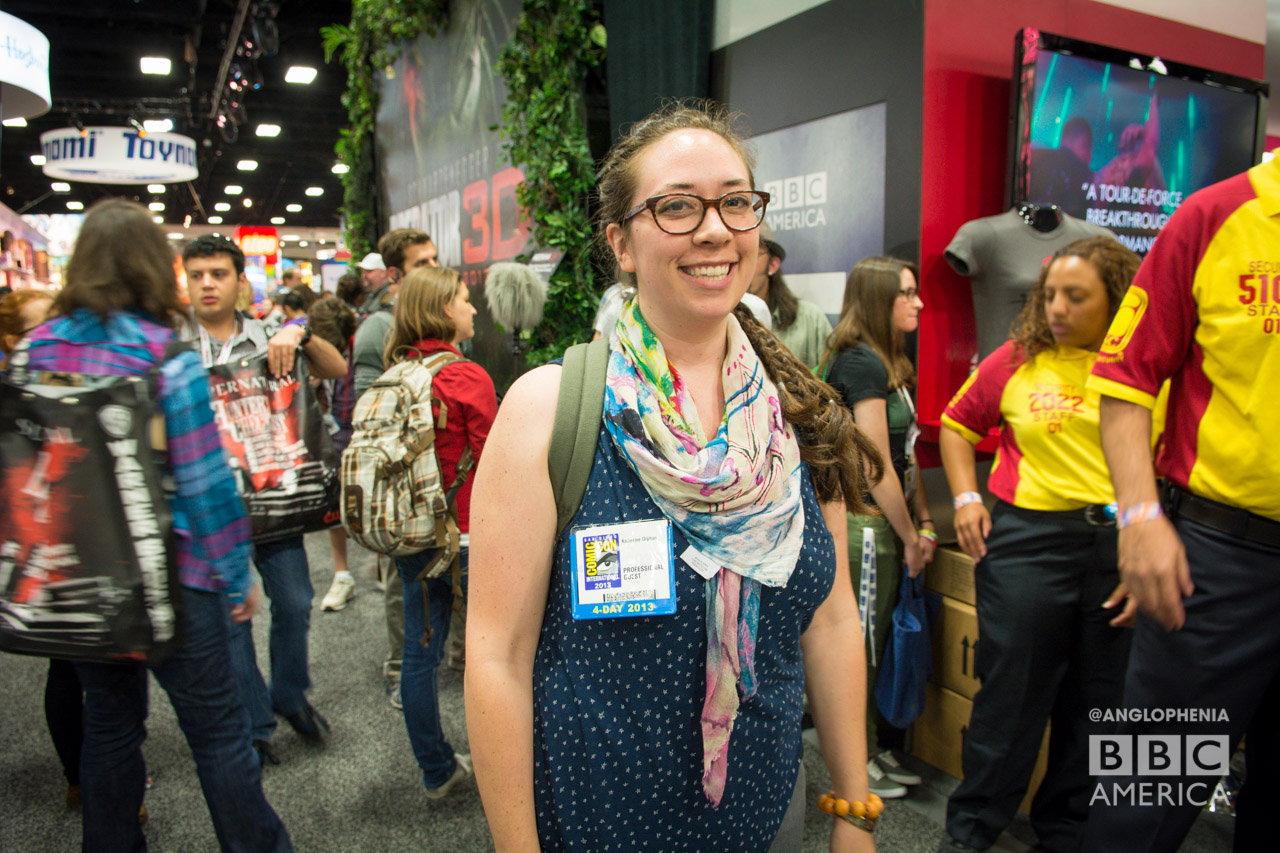 Read More
Filed Under: