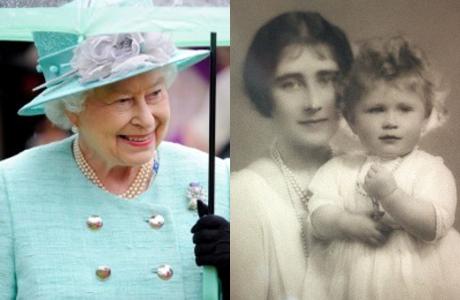 In honor of the imminent royal birth of Queen Elizabeth II's third great-grandchild and a future heir to the throne (no matter its sex), the British Film Institute has posted a vintage newsreel showing photos of the now 87-year old monarch shortly after her birth on April 21, 1926.
The Empire News Bulletin newsreel, shown in local U.K. movie theaters in the long ago pre-TV era, helped to introduce the future queen to her subjects.
At the time of her birth, however, the tiny Princess Elizabeth was fourth in line for the throne. Family members ahead of her included the then reigning ruler, her grandfather, King George V; her uncle, the future King Edward VIII; and her father, who would become King George VI in 1936 upon the abdication of his older brother.
Upon her birth, Elizabeth was immediately embraced by the British public. She was widely known during her childhood by her family nickname, "Lilibet," and along with her younger sister, Princess Margaret, who came along in 1930, simply as "The Princesses."
Take a look:
Read More
Filed Under: