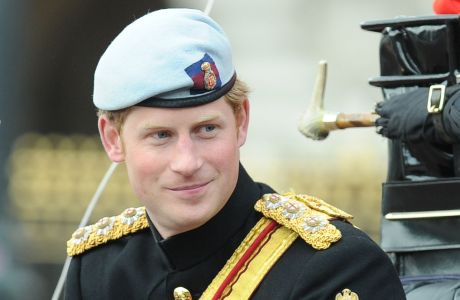 Prince Harry, uncle to newborn Prince George, has finally met his nephew. While visiting a photographic exhibition in London documenting the work of his Africa-based charity Sentebale, BBC asked Prince Harry about being an uncle. The Prince expressed his happiness in welcoming a new child into the family, but also jokingly noted, "I hope my brother knows how expensive my babysitting charges are!" When asked what his mission was as an uncle, Prince Harry replied, "To make sure he has a good upbringing, and keep him out of harm's way and to make sure he has fun."
Since the name of the royal baby was announced, it seems that internet domain names mentioning the name "George" have risen sharply. Cybersquatters, who register the desirable names and then sell them off, are hoping for a big payday with these royal baby-related domain names, reports BBC.
An exhibition on the Queen's 1953 Coronation opens tomorrow in Buckingham Palace, mentions BBC. Visitors can see Queen Elizabeth II's dresses, artifacts, and even some private home movies. Look at a photo gallery of the exhibit here, and some additional photos below.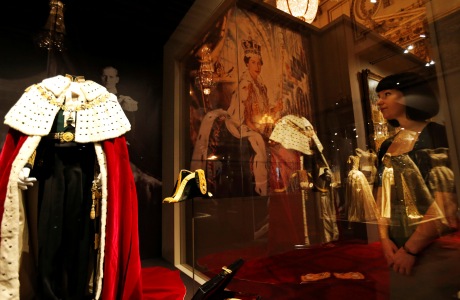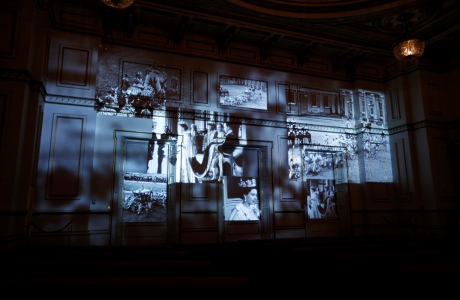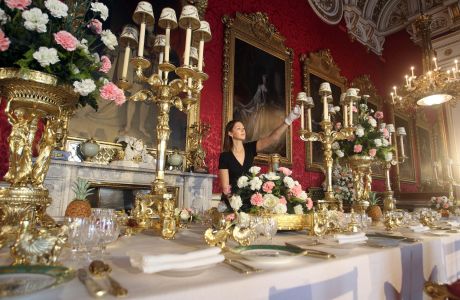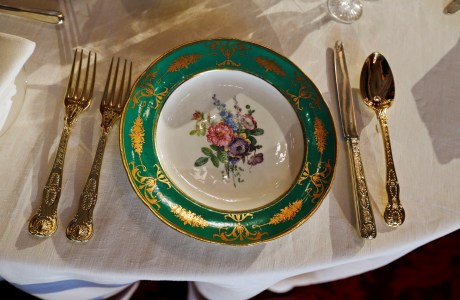 Read More
Filed Under: