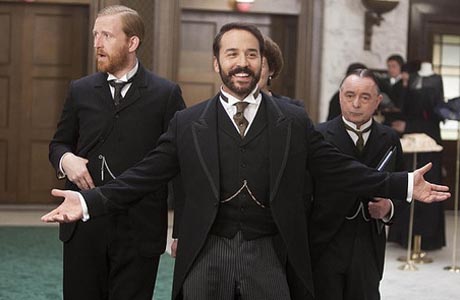 PBS aired the first season of ITV's Mr. Selfridge in March, 2013 and has just announced it will be ordering the second season to air in 2014.
The true story of the self made American millionaire — Harry Gordon Selfridge (Jeremy Piven) who moved to London in the early 1900s to open up a department store — appears to have resonated with PBS and its viewers.
"PBS says the first season was sampled by 15 million viewers over its eight episodes; each episode averaged about 4 million viewers," reports Deadline.com.
Masterpiece executive producer Rebecca Eaton released a statement today saying, "It is clear from our audience's reaction that they want more of Harry Selfridge, his family and department store shopping!" If by chance you missed the first season on PBS, you can catch up via iTunes here.
Did you get a chance to watch the first series?
Read More
Filed Under: