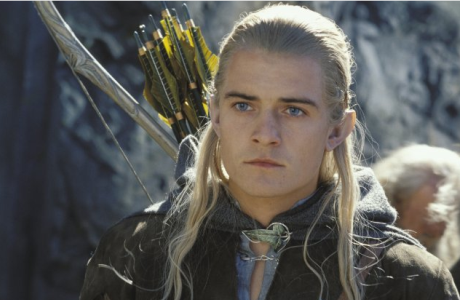 This week, after twelve hours of shooting part of the Battle of the Five Armies for the third film in the Hobbit trilogy, The Hobbit: There and Back Again, Peter Jackson said goodbye to Orlando Bloom. Bloom has played Legolas, Elf and Prince of the Woodland Realm, in the film series.
In seeming celebration of his last day on set, Bloom sang along with a viral video from YouTube, entitled "They're Taking the Hobbits to Isengard," which is a fan mashup of clips from The Lord of the Rings films set to music. The video, posted by Jackson on his YouTube account, has gone viral with over five and a half million views.
Jackson also said goodbye to Sir Ian McKellen earlier this week.
Read More
Filed Under: