Actor and nature enthusiast Dominic Monaghan encounters numerous multi-legged creatures around the globe on his BBC AMERICA adventure series Wild Things with Dominic Monaghan. But while the show was filming in Laos, a remarkable discovery was made — a previously unknown species of spider. Dr. Peter Jäger, spider expert at the Senckenberg Research Institute in Frankfurt, Germany, stumbled upon the creepy-crawly while traveling with the series as a consultant. He made the announcement yesterday, and a description of the new species is included in the scientific journal Zootaxa.
And the name of this newly introduced arachnid: Ctenus monaghani.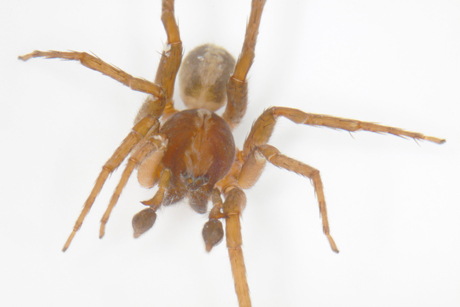 "As a lover of all things wild and a fan of spiders," says Monaghan, "it is a real honor to have such a special creature named after my last name. The fact that it was found in Laos whilst making Wild Things makes it all the more special. Feel free to call me Spider-Man."
The first season of Wild Things was nominated for a Critics' Choice Award for Best Reality Series. Season Two of Wild Things is currently filming and is set for a 2014 premiere on BBC AMERICA.
Read More
Filed Under: