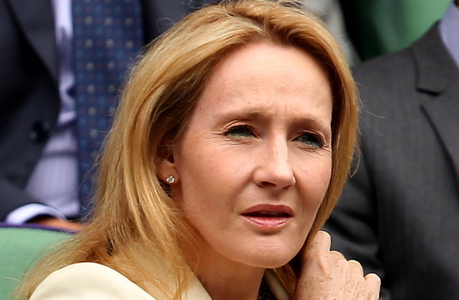 JK Rowling fans could be forgiven for assuming that their favorite author was having a restful time after the completion of her duties with Harry Potter and the world of wizardry and witchcraft. She had, as far as anyone was aware, only released one book in the six years since Harry did Voldemort in: last year's adult fiction The Casual Vacancy.
However, it was revealed over the weekend that not only has she written another book, it has been released under a pen name, and, as a result of the revelation, it is now sitting pretty on the top of Amazon's best-seller list.
The book is called The Cuckoo's Calling, and it concerns the adventures of a private investigator called Cormoran Strike. It was released under the name Robert Galbraith, and the flyleaf even provides a back-story for this fictitious scribe, saying he was a plain-clothes investigator with the Royal Military Police, and that he left the service in 2003 to work in security.
And as a result of good reviews and some decent quotes on the cover, The Cuckoo's Calling originally sold around 1,500 copies. Now bookshops are fending off eager requests from fans; what stock they had has long since vanished from the shelves.
In a statement (quoted in BBC News), JK described writing under a pseudonym as "such a liberating experience."
"It has been wonderful to publish without hype or expectation, and pure pleasure to get feedback under a different name."
And to those who have asked for a sequel, Robert fully intends to keep writing the series, although he will probably continue to turn down personal appearances,"
The reactions from the publishing world have been equally giddy, with Kate Mills – fiction editor at Orion Books – being quick to admit that she had enjoyed the book, but passed on the chance to publish it.
She tweeted: "So, I can now say that I turned down JK Rowling. I did read and say no to Cuckoo's Calling. Anyone else going to confess?"
And the booksellers Waterstones have been having some fun too. Their Oxford Street branch tweeted:
SPECIAL OFFER: For today only, ALL of our books were written by JK Rowling!

— WaterstonesOxfordSt (@WstonesOxfordSt) July 14, 2013
A magical transformation indeed.
Read More
Filed Under: