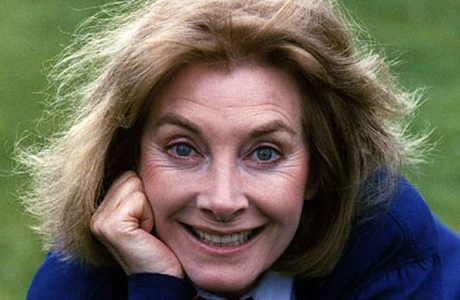 Jean Marsh wants to be back in fashion. The 79-year old actress, who co-created the beloved original Upstairs, Downstairs TV series (1971-75) along with fellow thespian Eileen Atkins, now wants to revive The House of Eliott.
House is a fondly remembered BBC series about two sisters who become successful fashion designers in London in the 1920s. Marsh, again collaborating with Atkins, created the show in 1991 and it ran for three seasons. It starred Stella Gonet (BBC's Holby City) and Louise Lombard (CBS' CSI: Crime Scene Investigation); the two portrayed sisters Beatrice and Evangeline Eliott who, upon being left penniless when their father dies, struggle to open a high end dressmaking business called The House of Eliott.
The series, which regularly attracted more than 10 million viewers in the U.K., aired in the U.S. on the A&E network. It is currently available on DVD via Netflix or Amazon.com.
Here's a brief clip from The House of Eliott:
Marsh, who also starred in the BBC's recent, unsuccessful attempt to reboot Upstairs, Downstairs (2010-12), told the Telegraph that she and Atkins feel the time is right to bring back House of Eliott. "We would like to set it in the forties and fifties rather than the twenties," Marsh said. "That way we would be a couple of decades ahead of Downton [Abbey] and wouldn't have to worry about comparisons. Everyone always compares period dramas."
Marsh clearly still bristles that the latest incarnation of Upstairs, Downstairs (in which she once again played Rose, a maid) was perceived as a pale carbon copy of the massively popular Downton Abbey, which in itself has obvious similarities with the original Upstairs, Downstairs. "With House of Eliott, there would be fewer comparisons, anyway, because it centers around a fashion house rather than an aristocratic home," she said.
Should House of Eliott indeed be revived, a likely viewer will be former First Lady Laura Bush. In a 2011 interview in The New York Times, the one-time White House occupant said that she had  become addicted to the series, watching it on DVD. "My staff had given it to me for my birthday, and when we had those long snow days, when I never got out, I watched all 34 episodes," she said.
If nothing else, talk of a new House of Eliott provides a fine excuse to run this old French and Saunders clip. On their comedy program, Dawn French and Jennifer Saunders several times satirized the costume drama in "House of Idiot" sketches such as this one:
Were you a fan of House of Eliott and would you watch a new version?
Read More
Filed Under: