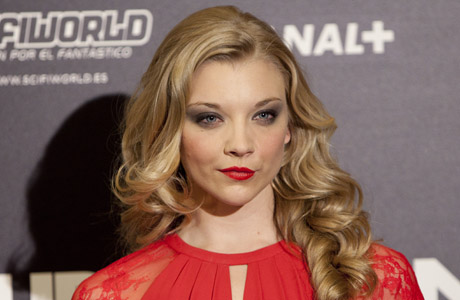 Game of Thrones star Natalie Dormer has joined the ensemble cast for director Lone Scherfig's film Posh, reports Deadline.com.
Dormer, who also starred in The Tudors as Anne Boleyn, steps out of her period costume into jeans and a tee as a first-year Oxford student who is determined to join the elitist dining society, The Riot Club. The fictionalized clique is based on the real life Bullingdon Club that was known for its riotous rituals and destroying the restaurant they blessed with their presence.
While sounding obnoxious the group attempted to be considerate by paying for the damages on the spot. It's almost as if stealing something for the thrill of getting away with it, but leaving the money in an envelope on your way out. Hmm, sounds like an interesting group to be a part of. Former members, BBC broadcaster David Dimbleby and Mayor of London, Boris Johnson, reflect on their Bullingdon days here.
In addition to Dormer, the cast so far includes Sam Claflin (The Hunger Games: Catching Fire), Max Irons (The Host), Douglas Booth (LOL) and Sam Reid (Redd Inc.).
The film is based on the play by the British playwright Laura Wade, which was first performed at the Royal Court Theatre in 2010.
Are you excited to see Natalie Dormer play modern? 
Read More
Filed Under: