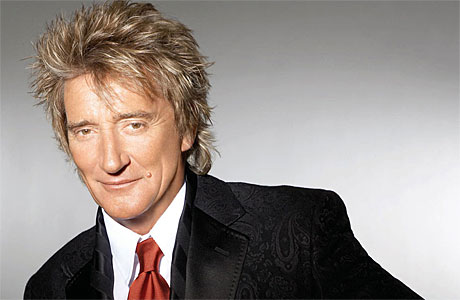 There are few things less attractive than whining, especially from people who are doing pretty well for themselves. It's ungrateful, it's bratty and it never, ever arrives with the same righteous fury that it had when leaving the mouth of the person doing the whining.
So, to hear that Rod Stewart CBE is complaining that he deserves the same knighthood awarded to other members of the Veterans of British Rock Society might be perfectly in character (for a lead singer, at any rate) but it still looks petty and cheap.
Fortunately, there are other, more worthy nominees that are equally deserving and would be perhaps a little more gracious about the whole thing. Here are five:
Brian May CBE
Nomination for: services to badgers, making a guitar out of a fireplace, services to clog manufacturing, deliverance of Wayne's World, services to Vox amplifiers, the perpetuation of the rocker poodle 'do and being generally a very genial and nice kind of axe-destroying rock behemoth man. Plus, as a title, Sir Queen is all kinds of magnificent.
Votes against: Playing Sun City in South Africa – during the apartheid era – wasn't the brightest move.
Ringo Starr MBE
Nomination for: services to drumming, services to British music worldwide, services to the V-for-Victory peace sign, services to self-made art, and the careful curation of the Affable Beatles Myth, while making fairly grumpy pronouncements about autographs and whether he will continue to sign them. Plus it would be worth it for the investiture alone, with the Queen having to say "arise Sir Ringo". And to see the look on Paul's face.
http://www.youtube.com/watch?v=c1jKl8xgPcE
Votes against: Some of his movies are a bit ripe.
Noel Gallagher
Nomination for: adherence to the flag (especially when painted on a guitar), services to talking a good game, recycling, services to talking up a new album, keeping the mod dream alive, and the resurrection of Paul Weller (see below).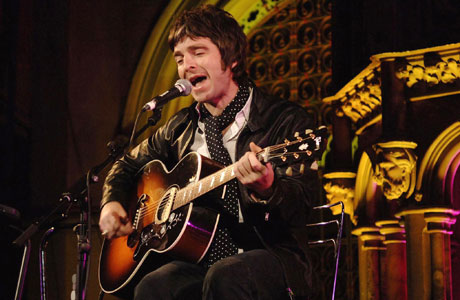 Votes against: single-handedly made British guitar music (hard rock and metal excepted) slower, more ponderous and more weighty. Not always a good thing.
Paul Weller
Nomination for: services to British tailoring, services to mods, Style Councilling services, Jam manufacture, feather-cut continuance in the face of the passage of time, changing men.
Votes against: he'll only get bored of it and trade it in for something swishier.
Steve Harris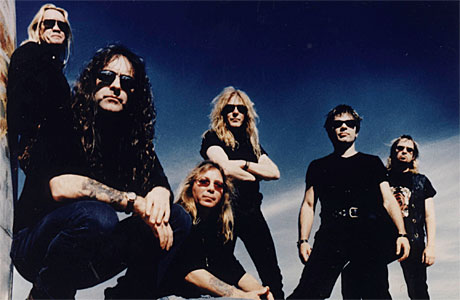 Nomination for: continuing services to Iron Maiden, services to metal, services to metal fans, services to metal magazines, services to devil-horns in the air, services to West Ham, services to denim vest manufacture, services to merch, services to keeping hard rock alive and popular in the face of global media indifference and having the same haircut since 1978.
Votes against: none. Would you like to be chased by a zombie/cyborg/sphinx called Eddie? Me neither.
Further nominations are welcomed below:
Read More
Filed Under: