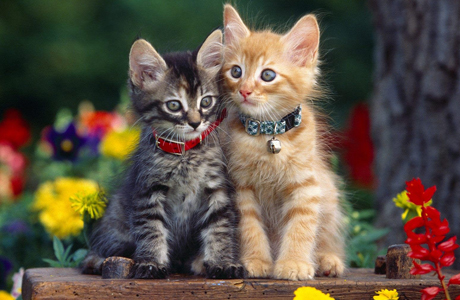 Alas, the U.S. doesn't currently issue visas for emigrating pets, and they're not likely to introduce a four-legged aisle at Grosvenor Square anytime soon.
But if you can't imagine life without your mutt, you can move Fido to Florida or Rover to Rhode Island. Before you do, consider how your animal will cope with long-haul travel. Sadly, re-homing in U.K. may be the kindest option if your pet is elderly or in poor health. And they will need to be signed off as fit to travel. Get a letter from the vet on headed paper (also called an Export Health Certificate) confirming that your animal is in good shape no earlier than a week before you travel. If you already have a pet passport, your vet can simply stamp this instead of issuing a letter.
You'll also need to have any furry companions micro-chipped and make sure their shots (especially rabies) are up to date. However, entry requirements do vary from state to state, so contact the U.S. department of Agriculture in your home state-to-be for a full breakdown of everything you need to do before traveling. You could also contact DEFRA (the Department of the Environment, Food and Rural Affairs) in the U.K. and ask them to provide you with the number for the relevant state veterinarian in the U.S. Even if you're told you don't need documentation, get it anyway because most airlines require proof that animals are fit to fly. And when you reach the U.S., your pet will most likely be examined for evidence of ill health.
Make sure to spend time researching different airlines' rules regarding pet transport. Most carriers will only allow a couple per flight, so book early and consider traveling at a less popular time. To avoid extra stress for you and your animal, always fly direct if possible.
Bear in mind that while some airlines will let you travel together in the cabin, others specify that pets must go in the hold, or on a separate flight as cargo. Your animal's size can also dictate where he ends up. Generally, it's cheaper to have your pets travel with you and quite often they're charged as excess baggage. If you do have to stow them, airlines require that kennels meet certain comfort and safety standards. They should be hard carriers with a mesh front and there should be enough room for your dog or cat to turn round, stand and lie down. Remember to tag their box with all your information. You've probably had luggage go missing before; now imagine how much worse it'd be if you pet was "misplaced."
Once you arrive, you'll need to give your confused, jet-lagged pooch some extra love. Pack (rather than ship) his bed and other familiar items to help him get settled.
If you're bringing a cat, remember that many city-dwelling Americans don't let their felines leave the house. So you might get some strange reactions when the neighbors learn that you're the owner of the miscreant Fluffy who spends her days executing birds and strutting up Main Street. I say, teach Fluffy to stick two paws at her detractors and let her roam free.
Ever traveled with a pet? What tips do you have?
Read More
Filed Under: