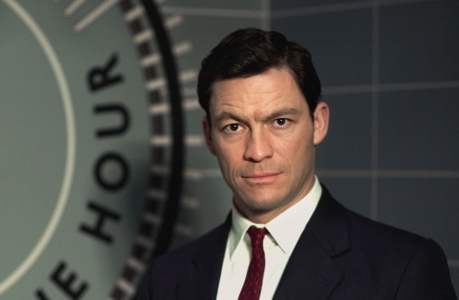 In November, Dominic West, actor and old Etonian*, is embarking on a 208-mile race to the South Pole with the military charity Walking With The Wounded. He will be joined by a Commonwealth team of wounded army personnel, from Canada and Australia, in a preposterously gruelling ordeal against the clock.
He is racing against HRH Prince Harry – a fellow old Etonian –  representing the same charity, who will be leading a team of similarly-affected British soldiers, who go by the name Team Glenfiddich.
And to add a little transatlantic friction to proceedings, there will also be an American team, determined to prove the beneficial effects of U.S. army training, and unenhanced by any old Etonians whatsoever.
It's not Dominic's first involvement with Royal-endorsed charities, he's already a taken an ambassadorial role on the issue of gang violence for the Prince's Trust, after HRH Prince Charles saw him in The Wire. But for this particular challenge, poor Dominic – who is 43 years old – will be at less than his optimum body weight, as he's attempting the challenge directly after finishing work on a role in which he plays a gay activist with Aids, and therefore will be a lot thinner than usual.
He told the Radio Times: "The problem is I am walking to the South Pole after that and I really need a spare tire for the journey."
A Walking With The Wounded representative had this to add about the severity of the ordeal ahead:
"He will be taking part in the full trek to the Pole, enduring grueling conditions of up to minus 50 degrees. In fact, he has spent a week in Iceland for secret training on glaciers with his team and only got back on Thursday night."
He should really take his Richard Burton wig and turtleneck with him, to keep warm:
* A former pupil of Eton.**
** Eton: a tony British boarding school.
Read More
Filed Under: