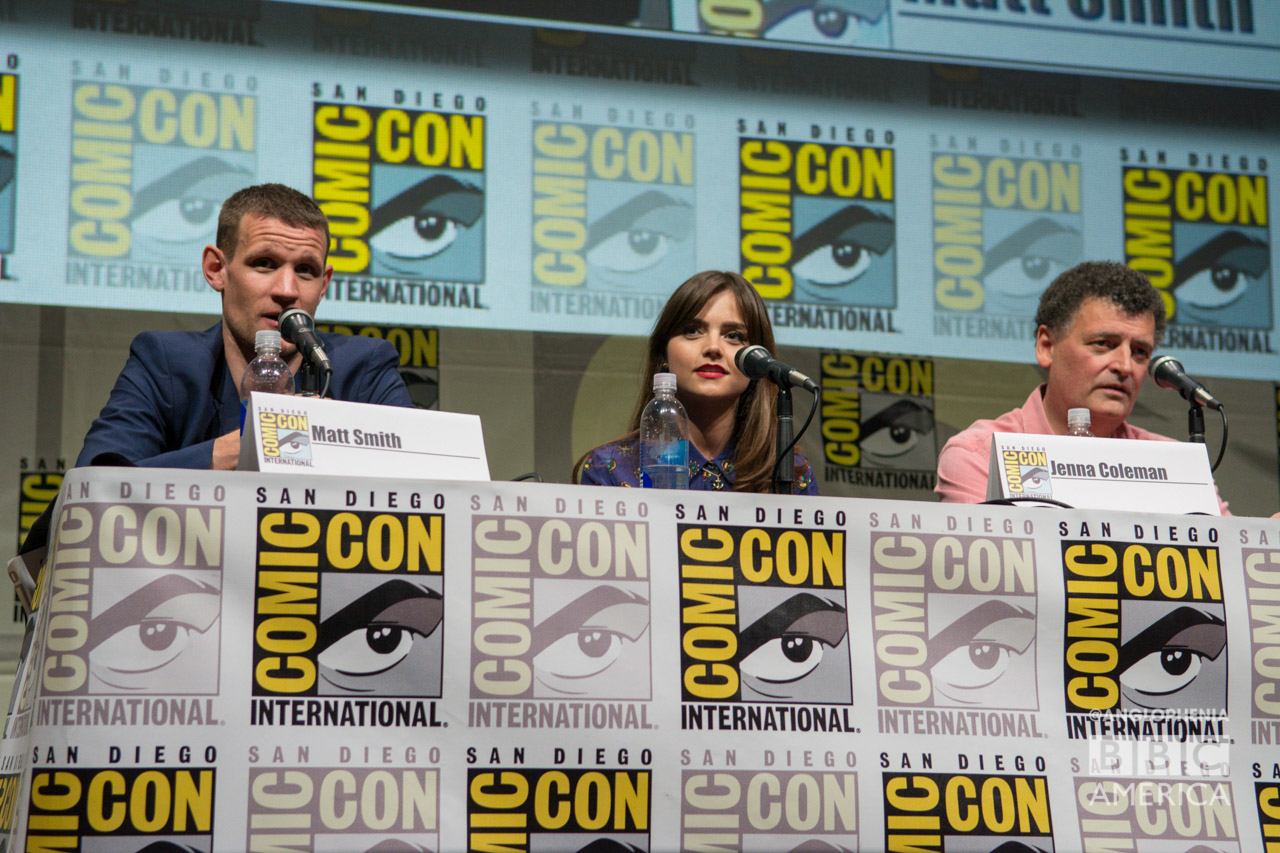 Matt Smith, set to film his last episode as the Doctor, offered fans a sincere "Thank you for your support" today at Doctor Who 50th anniversary panel at San Diego Comic-Con. It was a bittersweet farewell tour for an actor who has won many fans in his four years on the long-running series.
The festivities played to a packed house in San Diego Comic-Con's Hall H, a 6,500-seat venue. Smith did a balletic leap onto the stage destined to made into a thousand animated GIFs. And he was joined by his companion Jenna Coleman, executive producer and lead writer Steven Moffat, and producer Marcus Wilson. As the panel was also a celebration of An Adventure in Space and Time — BBC AMERICA's upcoming dramatic film depicting the behind-the-scenes early days of Who — writer Mark Gatiss and actor David Bradley were on stage as well.
Craig Ferguson, Scottish funnyman, host of CBS's Late Late Show with Craig Ferguson and a lifelong Whovian, moderated the proceedings, kicking things off with River Song's trademark "Hello, sweeties." The panel was dotted with dollops of Ferguson's brand of cheeky humor. "The people waiting for the Sons of Anarchy panel are very confused right now," he said.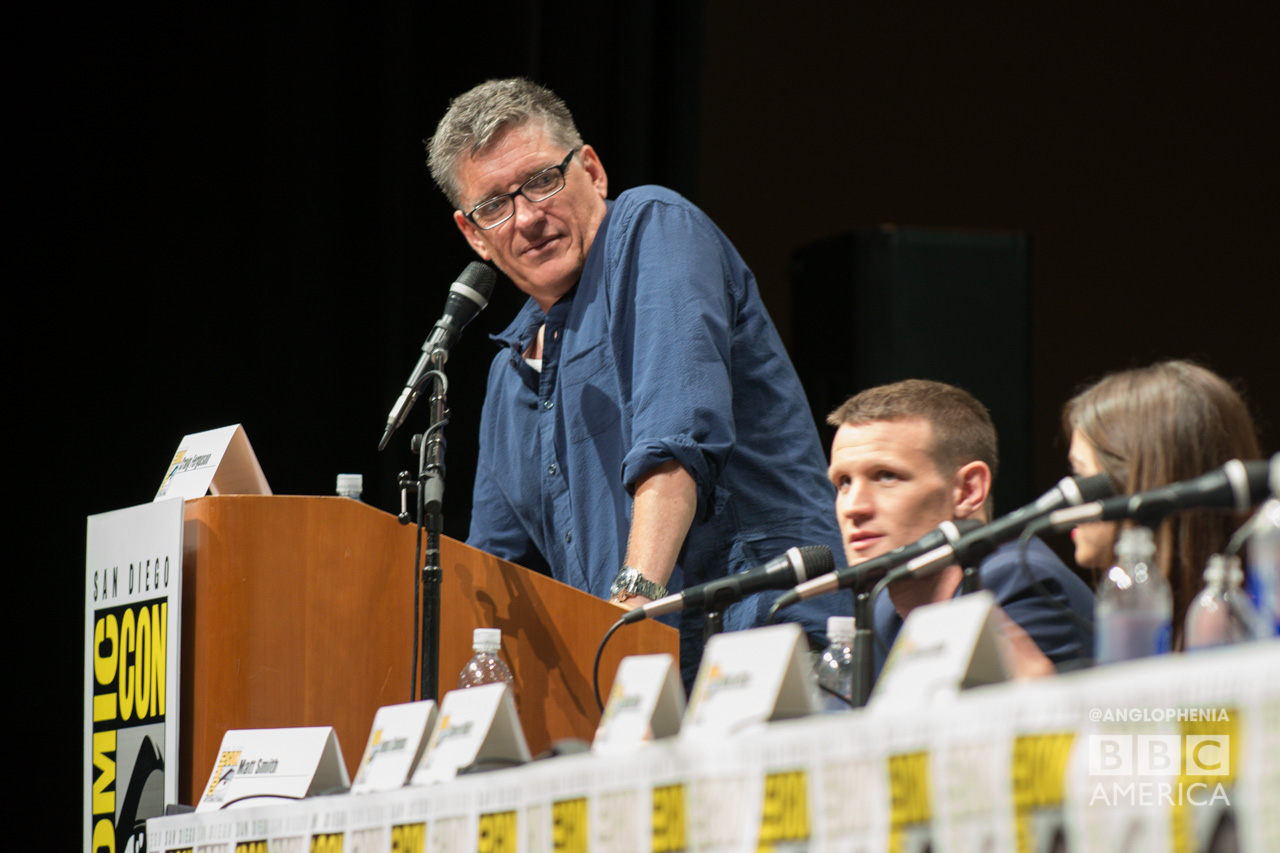 Fans inside the room were treated to exclusive first looks at both the Doctor Who 50th anniversary special and An Adventure — and received stern, ominous warnings from Steven Moffat that if any of the clips appeared online, the show would stop releasing footage at conventions for either Doctor Who or Sherlock. But to give a spoiler-free description: the trailer for the 50th anniversary heavily featured all of the previously announced cast — Smith, Coleman, John Hurt, David Tennant, and a beaming Billie Piper — and looked as slick as anything we've seen on the show. The crowd went bananas for the scenes of Tennant and Smith together.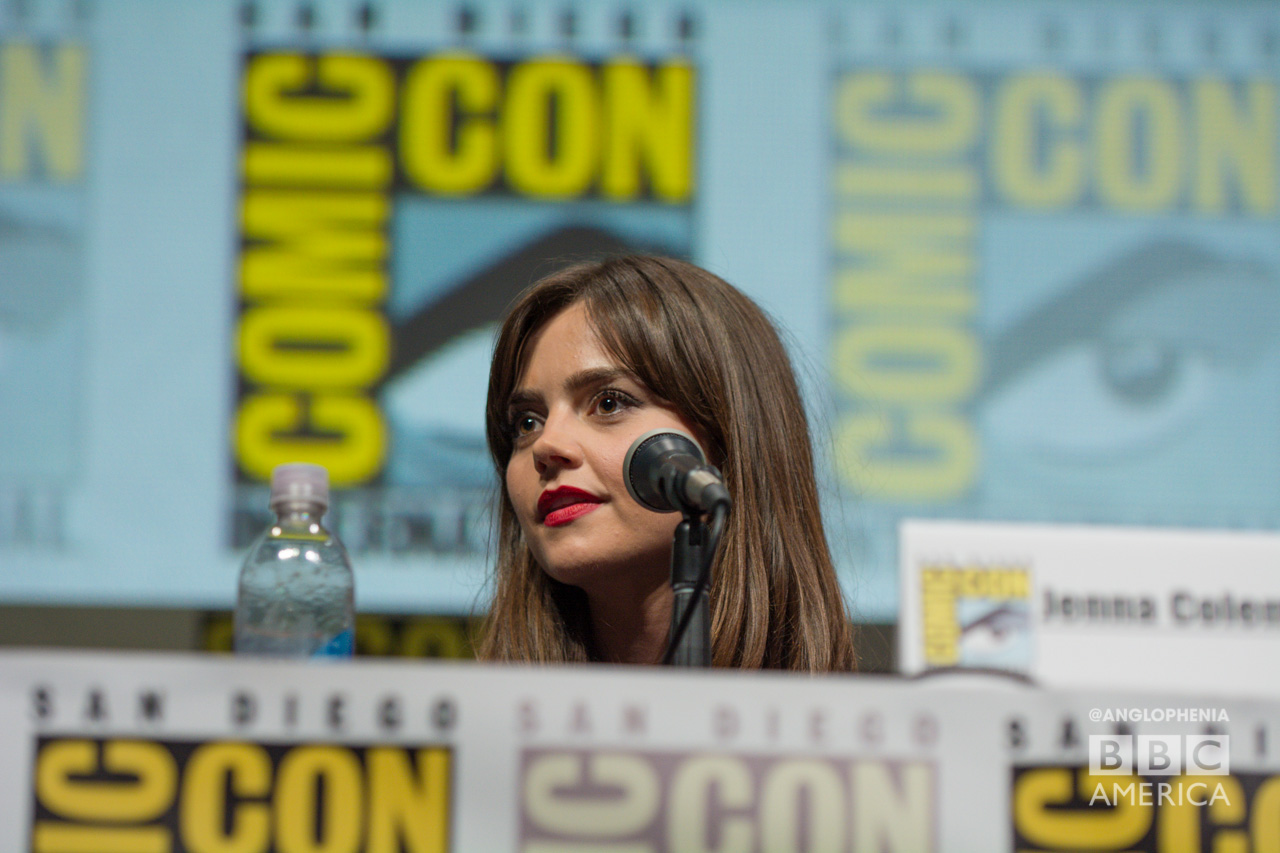 Moffat has been coy about the 50th anniversary special's content. When a fan asked him why Captain Jack (John Barrowman) wasn't in the special, Moffat replied, "How do you know who's in the special?" But he added, "If we have a great story idea for Captain Jack, we will bring him back."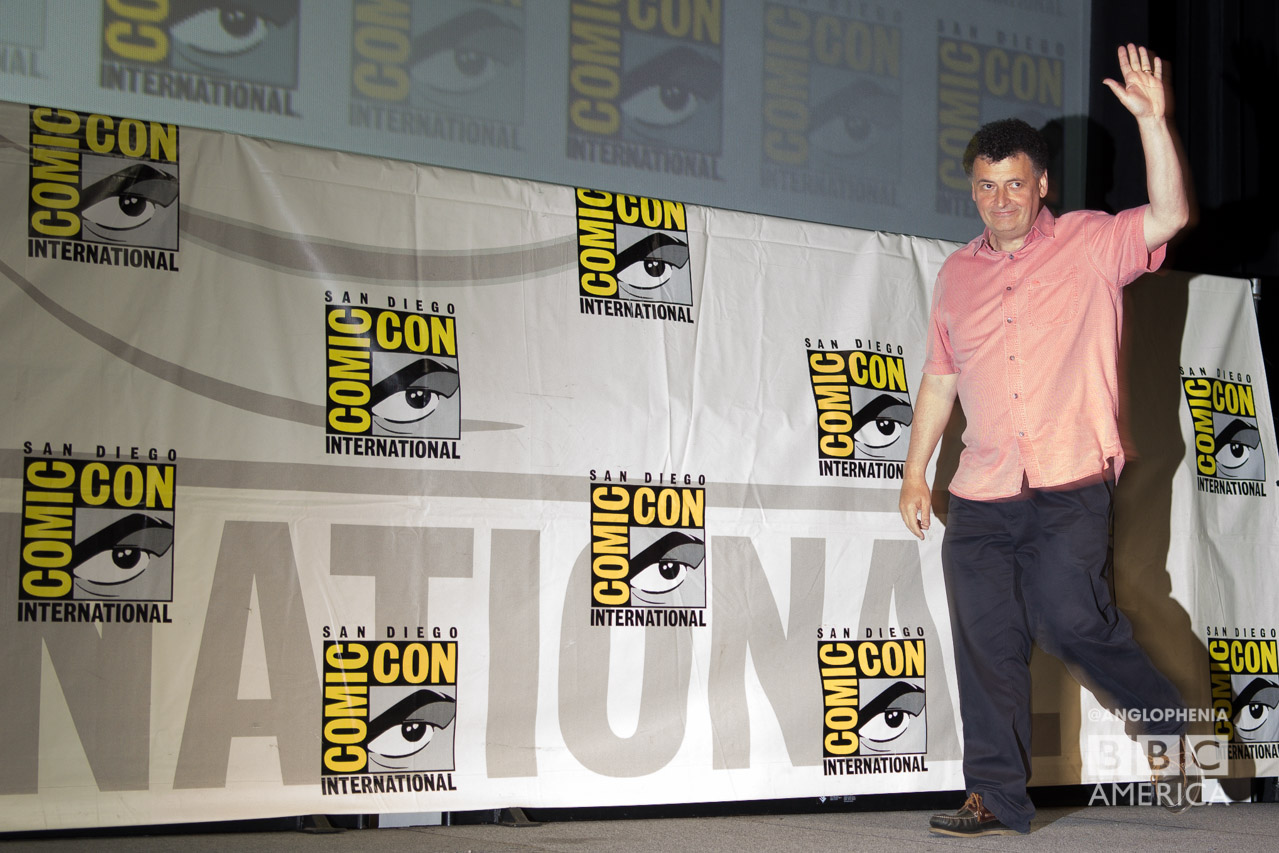 Moffat will say this about the 50th: "There are many things that we've been setting up for quite a while that will be resolved." Meanwhile, Smith says he's determined to make his departure episode, the yet-to-be-shot Christmas special, "a real belter." Moffat said he would absolutely miss Matt Smith, whom he now considers a close friend. He remarked about that "what Matt does best as the Doctor is combine the old man and the child" that are so central to character.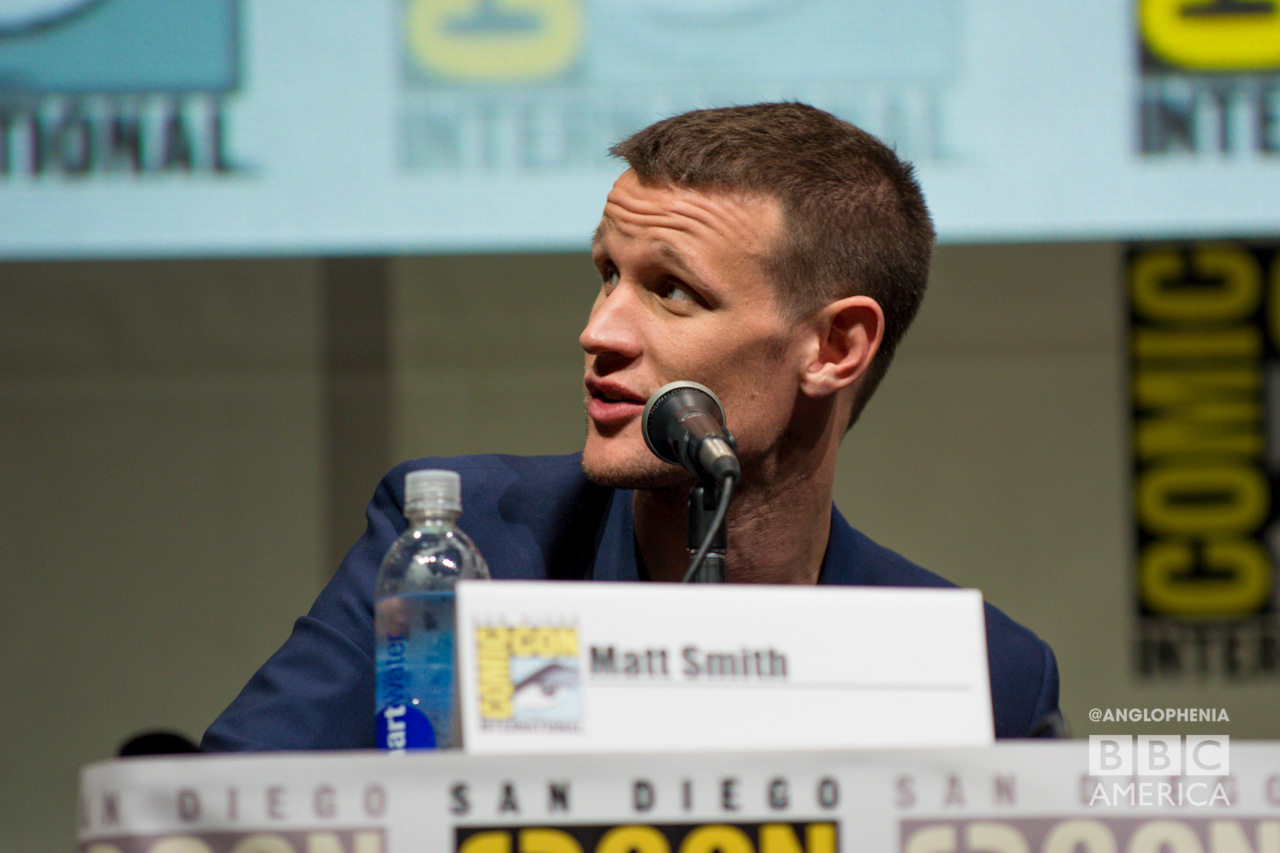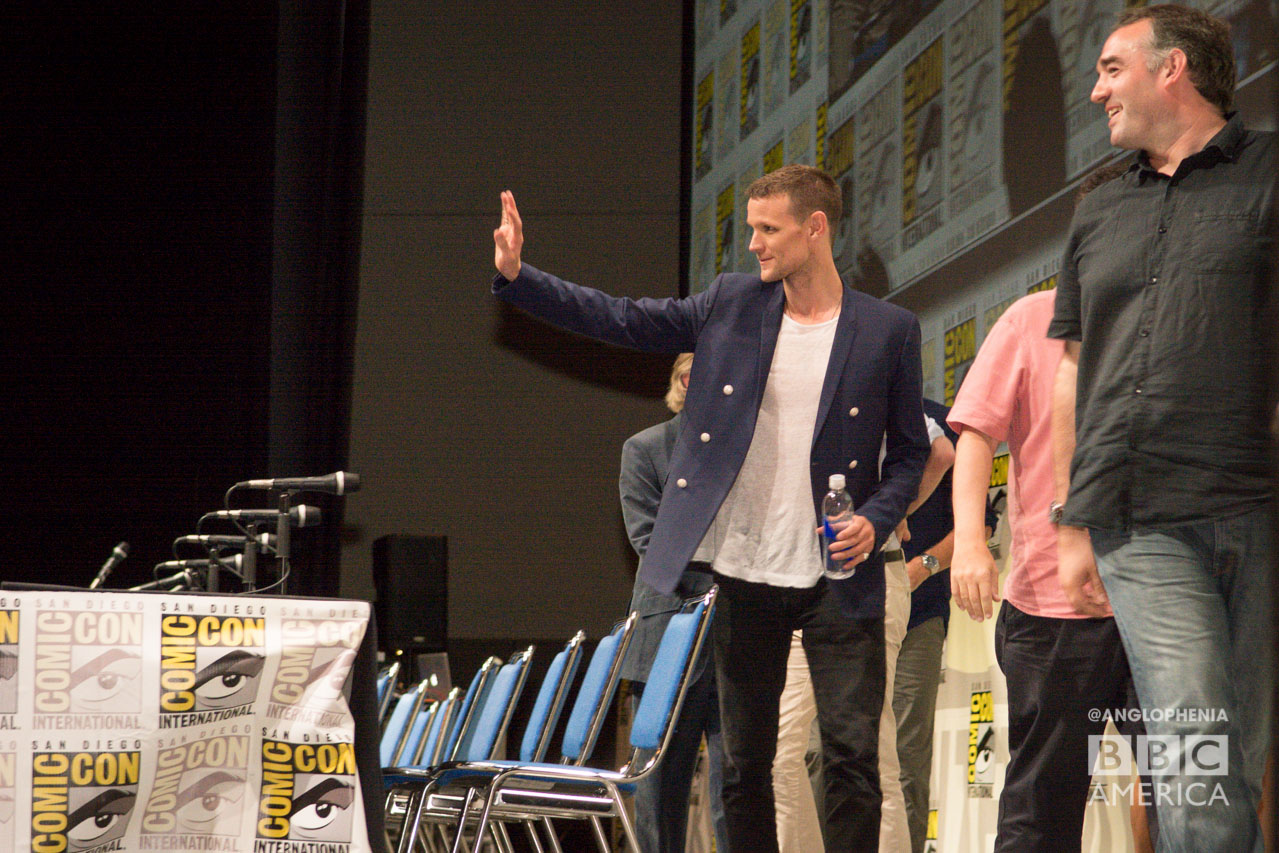 There was interesting discussion about the Doctor's relationships with women, with Matt Smith noting that "David Tennant's Doctor was swashbuckling with the ladies, I'm a bit more flummoxed." Coleman added that she thought the Doctor was "a bit asexual," while Moffat, discussing his favorite River Song moment, thought the Doctor's smooch with River in "The Name of the Doctor" was the first time the Timelord has "kissed someone with lustful intent."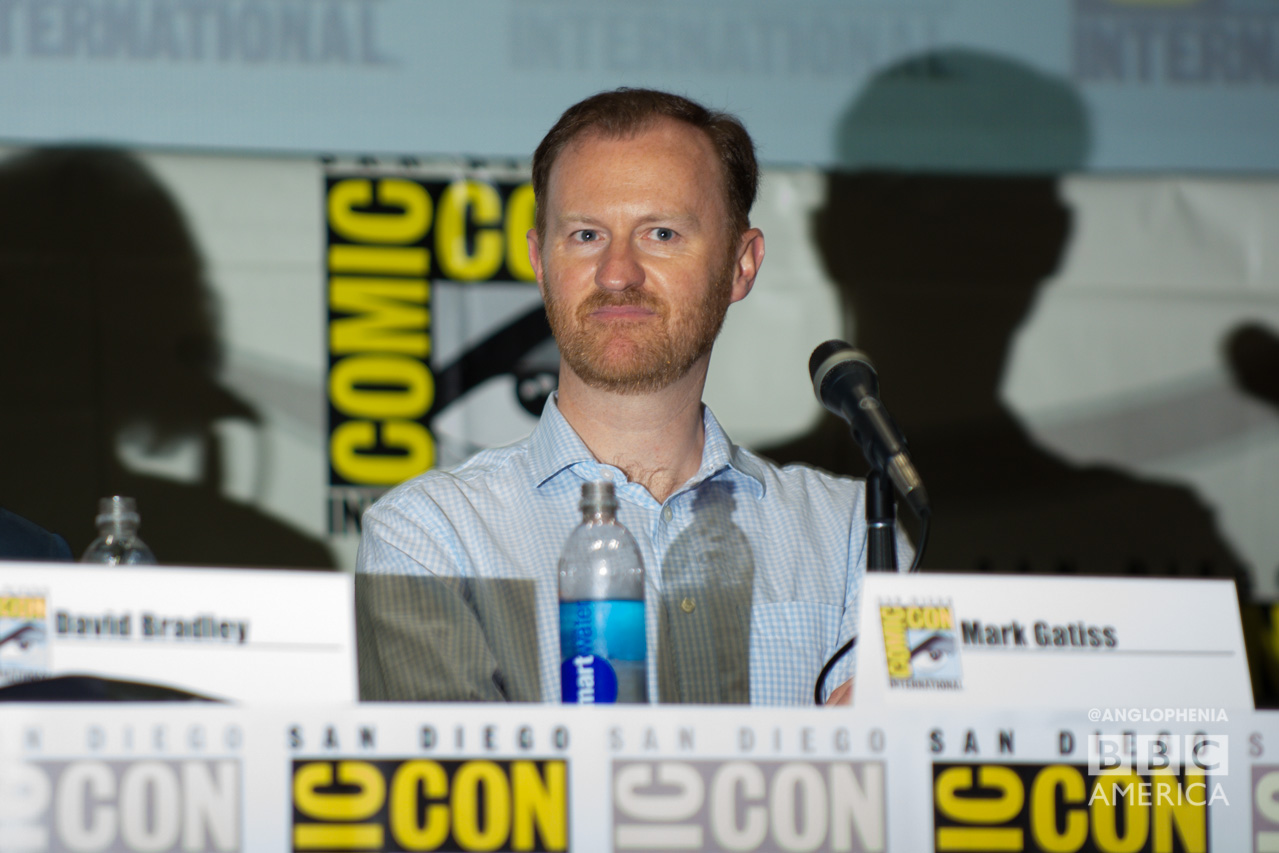 We also saw a bit of the Mark Gatiss-written An Adventure in Space and Time, confirming Bradley's uncanny evocation of First Doctor William Hartnell and giving the world its first glimpse of Call the Midwife's Jessica Raine as the series' first producer, Verity Lambert. "C.S. Lewis, plus HG Wells, plus Father Christmas," she intones. "That's Doctor Who."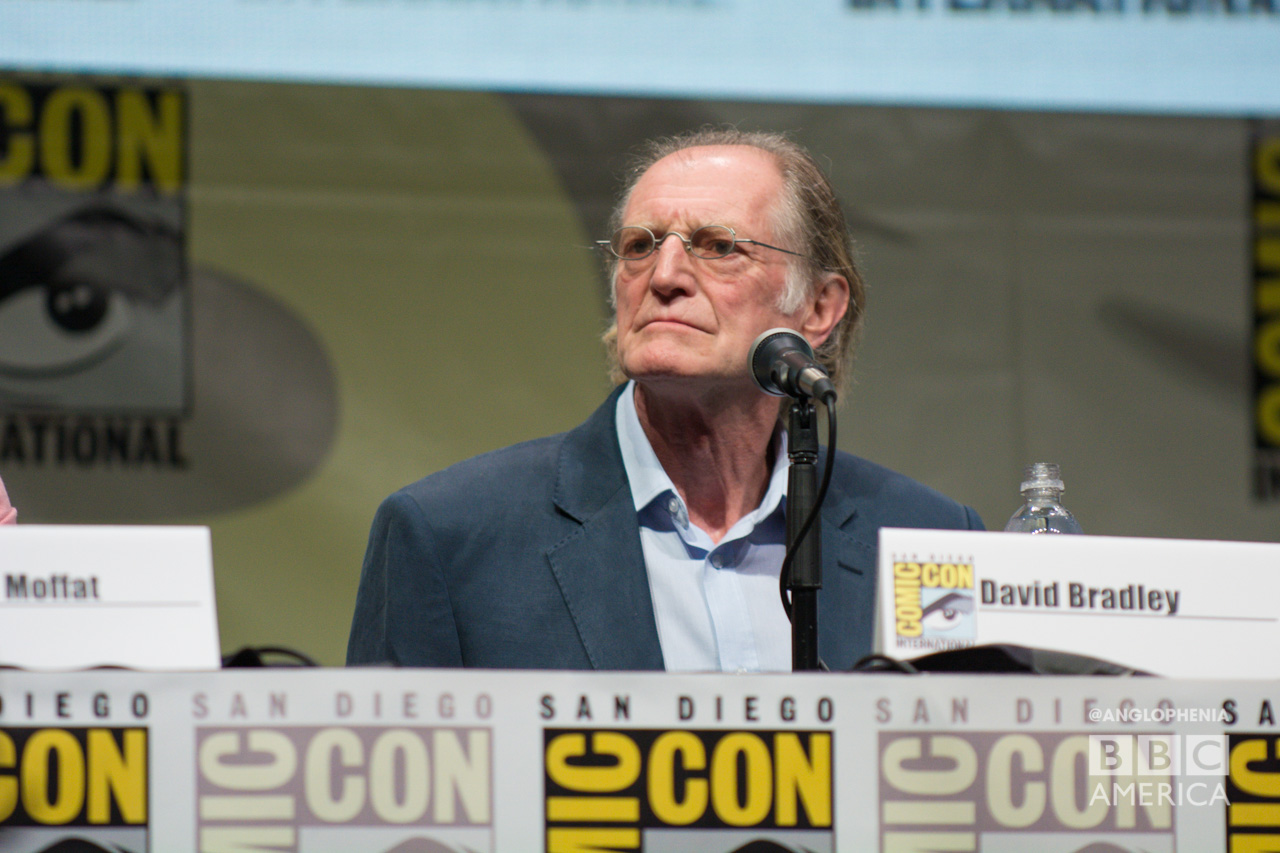 We spoke with Mark Gatiss and Bradley on the red carpet about An Adventure, and we'll post those clips in the coming weeks. But Bradley provided today's panel with its most poignant moment when, in discussing his portrayal of Hartnell, said, "I'd like to tell my grandchildren I played the Doctor. For me that's enough."
Read More
Filed Under: