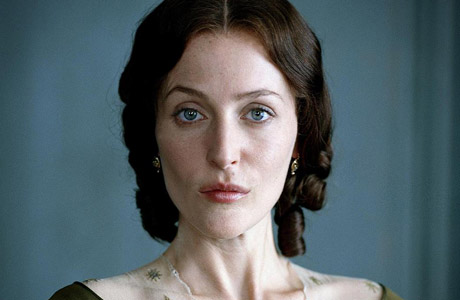 Revisit classic British novels with these made-for-TV miniseries adaptations. Here are five for you to binge on:
1. Bleak House
Charles Dickens' Bleak House revolves around the injustices of the 19th century court system. There are a number of subplots, involving multiple families and overlapping relationships, but the main storyline revolves around a long-running case in the Court of Chancery, concerning the fate of an inheritance, Jarndyce vs. Jarndyce. Andrew Davies' 2005 adaptation stars Gillian Anderson, Carey Mulligan, Anna Maxwell Martin and Denis Lawson.
2. The Way We Live Now
Anthony Trollope's mischievous novel comes to life in the 2001 BBC adaptation. The story revolves around Augustus Melmotte (David Suchet), a European businessman, who arrives to London promising fortune to prospective investors. He soon finds himself surrounded by interested parties who may or may not have the finances including the determined engineer Paul Montague (Cillian Murphy).
Watch The Way We Live Now on Netflix.
3. Jane Eyre
Timothy Dalton and Zelah Clarke star in the 1983 BBC production of Charlotte Brontë's novel about the orphaned Jane Eyre. Eyre (Clarke) is to be raised by her aunt but she is ultimately abandoned at a boarding school. The resilient Eyre makes friends but is forced into isolation by the administration. She finds some solace as a young adult working as a governess under Edward Rochester (Dalton).
Watch Jane Eyre on Amazon.com Instant Video.
4. The Tenant of Wildfell Hall
Anne Brontë, the youngest of the Brontë clan, sister to Charlotte, frames her novel in the form of a letter. The 1996 BBC production stars Tara Fitzgerald in the lead role as Helen Graham who claims to be a widow but is actually on the run from an abusive husband. Graham and her young son go into hiding at Wildfell Hall. Toby Stephens plays a young farmer who defends her against rumors and attempts to befriend her.
Watch The Tenant of Wildfell Hall on iTunes.
5. Daniel Deronda
Hugh Dancy takes the lead in Andrew Davie's 2002 film adaptation of George Eliot's tale of an illegitimate son of a wealthy British aristocrat, Daniel Deronda. London socialite Gwendolen Harleth (Romola Garai) fancies him at first sight but she can't follow her heart and is forced into an oppressed marriage. Deronda is tempted to share his past with her but is unsure of the consequences.
Watch Daniel Deronda on Netflix.
What's on your playlist?
Read More
Filed Under: