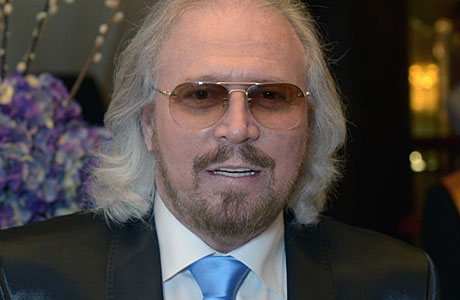 Barry Gibb has delivered a particularly honest, but very, very sad interview to the Daily Mail, in which he discusses the death of his brother Robin last year, revealing a deep rift between the three Bee Gee brothers, and an overwhelming sense of guilt and regret.
He's been taking to the stage once more, prompted by some fairly stern advice from his wife Linda, who recognised that this would be the way for him to work his feelings out, especially as it was on stage that the three brothers were at their most connected.
He explained: "Maurice's death in 2003 and Robin's last year had been a huge trauma for me and everyone in our family. Before that, in 1988, we'd lost our kid brother Andy, who had his own solo career, and my father, Hugh, died soon after.
"Robin's much more recent passing had made me depressed, and there were times when I'd felt that nothing was worthwhile any more."
And it seems that, as with a lot of families, a death brings about a final, honest appraisal of a relationship, tinged with regret that nothing can be done to make things better:
"You see, it wasn't just the loss of my brothers, it was the fact we didn't really get on. And so I've lost all of my brothers without being friends with them.
"When Maurice passed, Robin and I just didn't feel like the Bee Gees anymore, because the Bee Gees were the three of us. So while Robin went around saying 'I'll always be a Bee Gee,' he didn't really want that: he wanted to be Robin Gibb, solo artist. Deep inside, I think that was so. That was the competition."
It was this sense of being bound together but not able to open up and communicate honestly that characterised the last few years of the brothers' relationship: "During the last five years, Robin and I could not connect in any way. A similar situation, I can imagine, would probably be Lennon and McCartney. That same kind of distance occurred between them. The fact that you couldn't get over obstacles or issues in your life.
"What drove me down was that we didn't get a chance to really say goodbye. The only time I felt we made up was when I kissed Robin on the head the last time I saw him before he died. I didn't get to see Andy before he died, and I never got to Maurice before he died. Mo died in two days, so that was very quick and a great shock to everyone."
And while he's finally beginning to come out from the weight of his grief – even suggesting that he'd like to work with Chris Martin of Coldplay – the legacy of his past is a tough one to shake off.
"Now I'm on my own, so I've got to make it on my own. I feel as if I'm a piece of a puzzle, or a cog in a machine, and that it's for the betterment of everyone to do just what I do."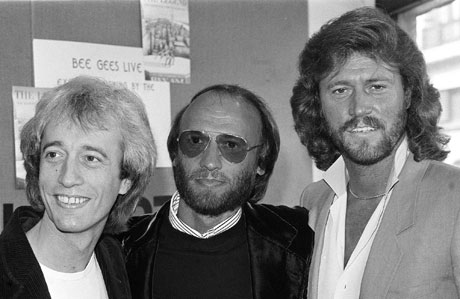 And, for fans of the band's work, or the brothers as songwriters of astonishing capability, these last moments of self-reflection is particularly tough:
"We had different philosophies in life. I was relaxed and felt that whatever I was doing was OK. Robin wanted to do more and needed recognition. I didn't feel there was anything to prove any more, but Robin was very driven."
"There was so much more to us, but we didn't see it. There was so much more life in us that we didn't attempt. So much neurosis that we could have avoided between us all. Because everyone wanted to be the individual star. And we never knew what we were."
You can read the full and frank interview at the Daily Mail website.
Read More
Filed Under: