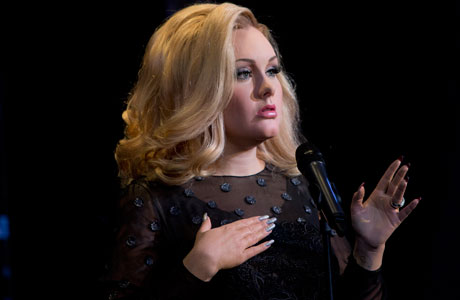 It's long been one of the establishing moments in a young star's life, to have your first waxwork at Madame Tussauds in London.
As we've discussed in previous posts, sometimes they get it right, sometimes they get it very, very wrong, but even a bad waxwork is better than no waxwork, or worse, having your waxwork melted down to make one of the guy who won that TV talent show that time.
So, here's Adele, unveiled at Madame Tussauds today. From certain angles, she could almost pass for the real thing.
Assuming the real Adele has ever stood still for that long, of course.
Read More
Filed Under: