Orphan Black's passionate fanbase turned out for the clone thriller's very first Comic-Con panel. The audience roared when lead actress Tatiana Maslany (portrayer of seven different characters, who happen to be clones), co-stars Dylan Bruce (Paul) and Jordan Gavaris (Felix), and co-creators Graeme Manson and John Fawcett emerged from the green room for 45 minutes of revelations and one-liners.
Here were the major takeaways from this event:
Season 2 will premiere April 2014.
Fans antsy for a resolution to this spring's cliffhanger will have to wait nine more months. The creators revealed that April 2014 is the BBC AMERICA premiere date for the show's sophomore season.
Graeme and John are writing Season 2 right now.
Fawcett said, "We're in the midst of writing, and we have had the writers back together for a couple months now. It's been busy busy, let me tell you. We finished the season 1 finale a week and a half before it aired, then I had a week off. And then Graeme and I went to his parents' cabin in British Columbia, and we hung out there for a week. And all we did was talk Season 2, and we came back with a whole lot of things worked out that we're really excited about.
"And we are back prepping August 12 to September 23, and we're going to shoot Episodes 1 and 2 kind of like what we did last year. I shot Episodes 1 and 2 [of Season 1] together. We're gonna do that again."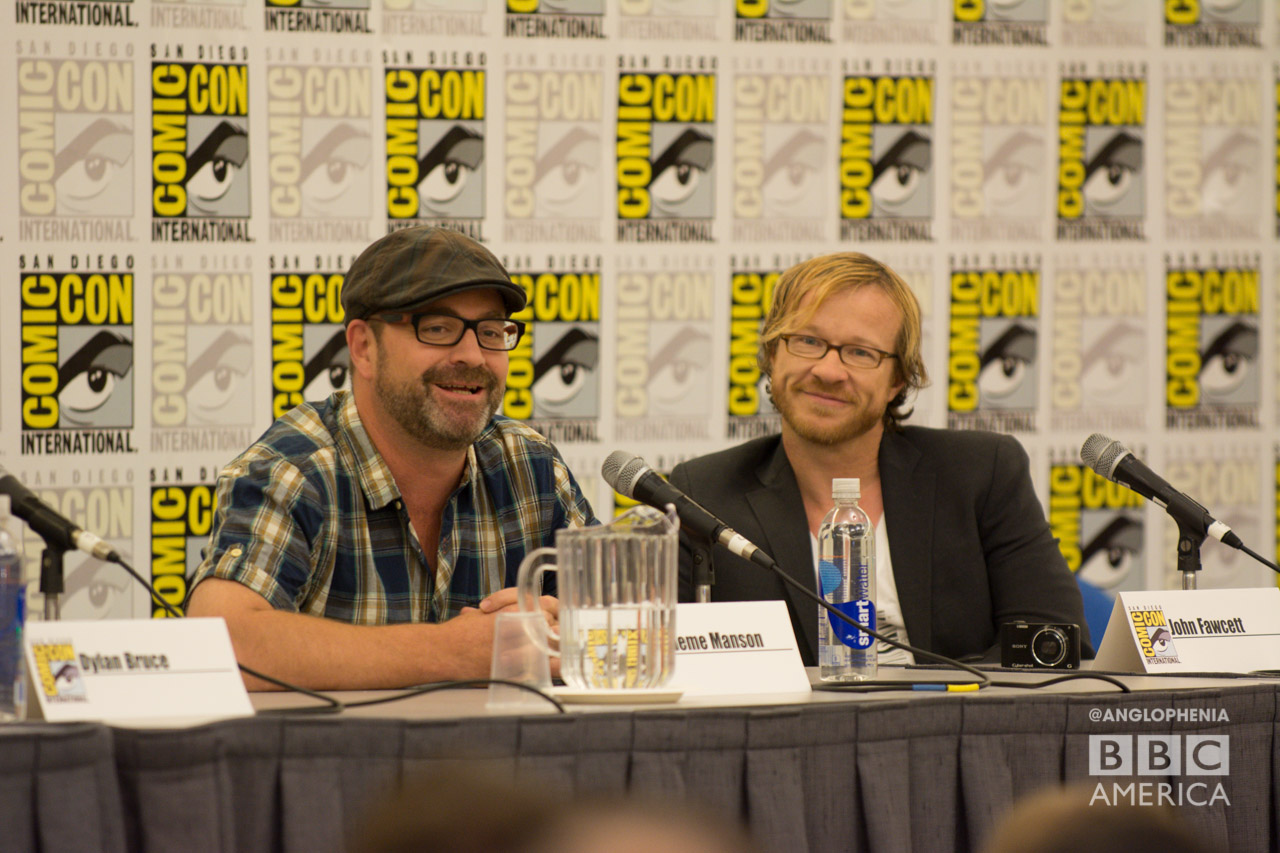 In Season 2, the series may tackle the Supreme Court ruling against the patenting of human genes.
The issues Orphan Black raises around ownership of human genes are quite timely: the Supreme Court handed down a landmark decision against patenting human DNA. Graeme Manson says the series will address this ruling "thematically, definitely. That decision was really crazy coming on the heels [of the series]. The synthetic aspect leaves it open to interpretation of "What is synthetic?" We are going to be looking at the issue of the patents and how much legal space there is around that. I find it thematically interesting and quite ominous as well. It's always cool when you hit some kind of zeitgeist, when the world is reflected in your show."
Playing clones is tough.
Imagine that Meryl Streep played Sophie, Karen Silkwood, A Cry in the Dark's Lindy Chamberlain, Miranda Priestly, Doubt's Sister Aloysius, Julia Child, and Margaret Thatcher — all in the same movie, and then had to play each of the characters pretending to be each other. That's an approximation of what Maslany pulls off in Orphan, and she makes it look tremendously easy. But it most certainly is not.
"I went into hiding after we finished shooting, because I was exhausted," Maslany told us. However, she added that she found the experience "exhilarating" and that she was "running on adrenaline the whole time."
There may be more clones on the way.
If Maslany's workload was already strenuous enough, it may get even heftier in the season to come. "We love our wacky little clone show," says Fawcett, "and we love our clones. I don't think anyone would be surprised if we unveiled a couple new clones in Season 2."
Don't expect any Beth or Katja backstory just yet.
Speaking of more clones, we were barely acquainted with Beth the tormented police officer or German-born Katja when both were offed in the most gruesome of ways. (Beth by jumping under a speeding train and Katja by a well-placed bullet in the head.) Who were these women? Well, we shouldn't anticipate satisfaction on these points just yet.
"The show has a pace that charges forward," Manson said. "We couldn't really find a way to flashback in season two and keep the pace up and keep this relentless following of Sarah's journey. We're gonna try to do it somehow, we're going to try and get back there. We'd love to do that pre story. It could be in Season 3 or Season 5."
"There has been discussion of the Beth episode," Fawcett chimed in, "but I don't think you're going to see it in Season 2."
Cosima's respiratory illness will be addressed.
Fans were alarmed when Cosima, a fan favorite, was seen coughing up blood in the season's final episodes. (Katja the German had been suffering from a similar affliction.) Is sickness an inevitability for the other clones, and what will be Cosima's fate?
"She now has to look at her own science, and I think that's going to be really interesting. When she looks at her own science, she looks at the health of all her sisters too. I think she's a super-brave character. The truth is, it's still up in the air. We don't know what will happen to Cosima." That last remark elicited a impassioned cry from the audience.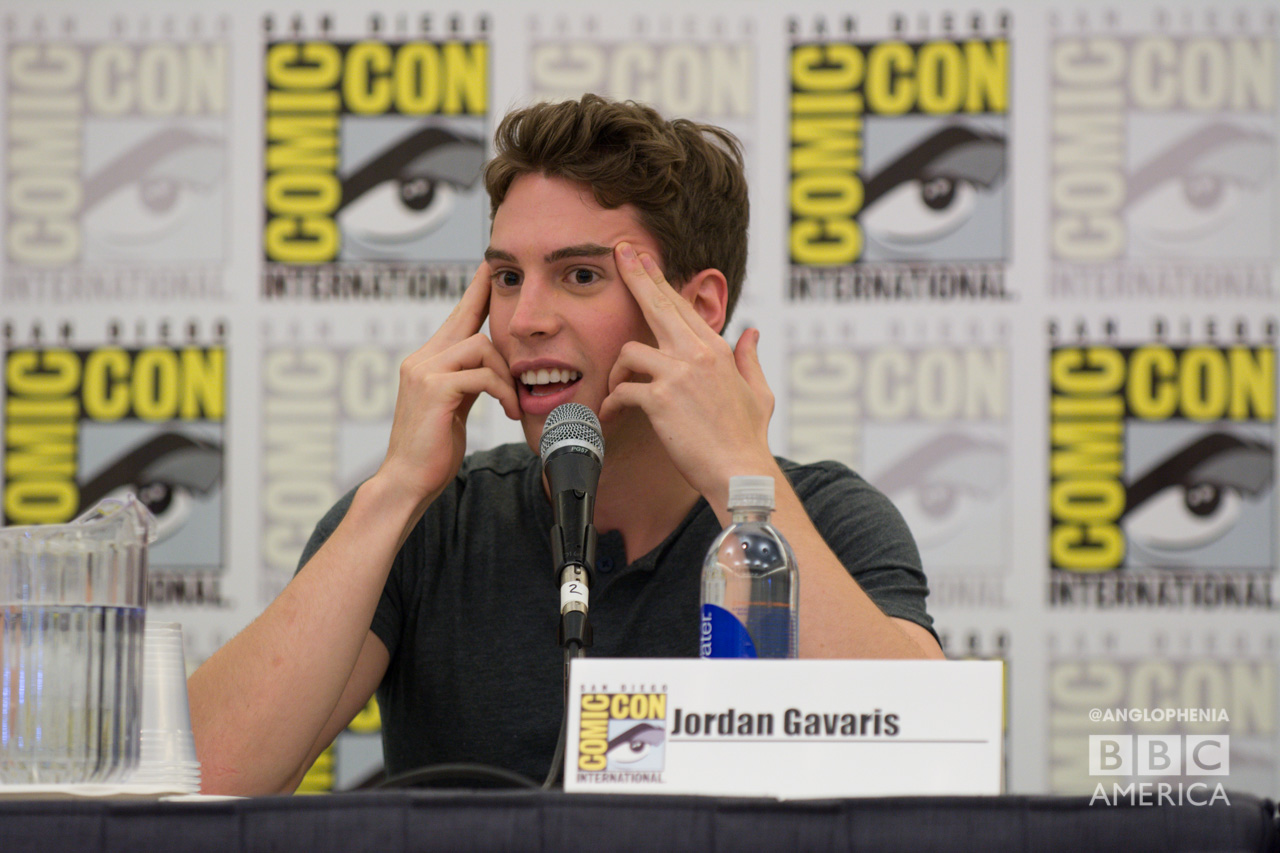 Jordan Gavaris can really sing.
After much goading from his castmates, Jordan reluctantly broke into song, providing a soulful rendition of Taylor Swift's "Sparks Fly." Much of the audience immediately raised their phones in the air to record the performance, so be on the lookout on YouTube.
Oh, and you will want to hear Jordan, just hours earlier, singing Taylor's "We Are Never Getting Back Together" at Nerd HQ with Tatiana on beatbox (is there anything this woman cannot master)?
Dylan Bruce Googled photos of his rear end.
When asked about the moment he realized the show had become a phenomenon, the hunky Mr. Bruce replied, "I googled 'Paul's rear end,' and a picture of a bunch of rear ends showed up — that belonged to me. It was a very poignant moment. I called my mom and said, 'Mom, I made it. My rear end's on the Internet.' And she said, 'Son, I'm proud of you.'" (Viewers were introduced to Dylan's gluteal splendor during a sex scene between his character Paul and Sarah — posing as Beth — in the premiere episode.)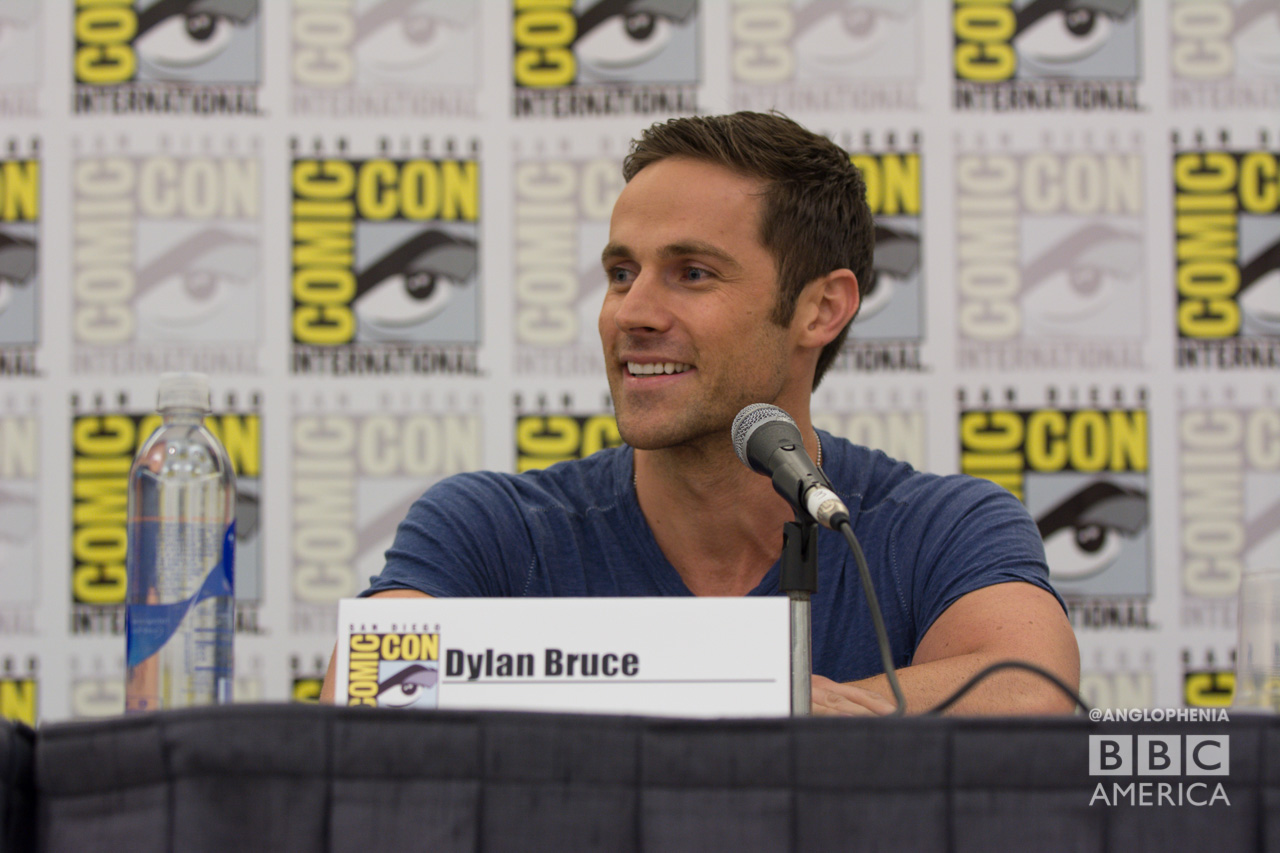 Tatiana has a list of accents she wants to try.
Maslany, who is Canadian, seems utterly fearless (and Streep-like) in her mastery of varied accents, from Ukrainian (Helena) to British (Sarah) to German (Katja). But there are a few that frighten her. "Jordan can do an amazing Scottish," she said. "But that would be a terrifying one. Scottish or Irish. There's a lot of European dialects I an really interested in. American dialects, too. New York would be amazing, Boston would be incredible. Wicked. I don't know, it's endless. I'm up for whatever."
Read More
Filed Under: