Everyone is heading to San Diego, CA for Comic-Con 2013. What better timing than now to take a peek at British things going on in San Diego:
1. Comic-Con 2013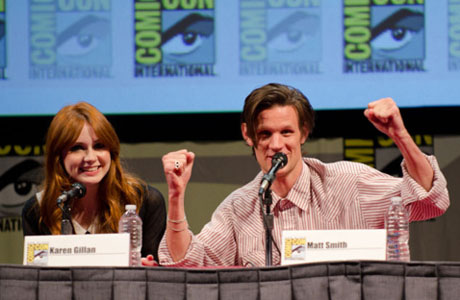 BBC America is making its way back to Comic-Con 2013 with the 50th Anniversary Doctor Who panel featuring Matt Smith, Jenna Coleman, Steven Moffat and Orphan Black's Tatiana Maslany and cast leading the way. If you're one of the lucky ones to be attending the show, there's a ton of fun in store including exclusive Comic-Con Doctor Who and Orphan Black t-shirts. If you can't make it to the function, check out BBCA updates here.
2. British Buses for Hire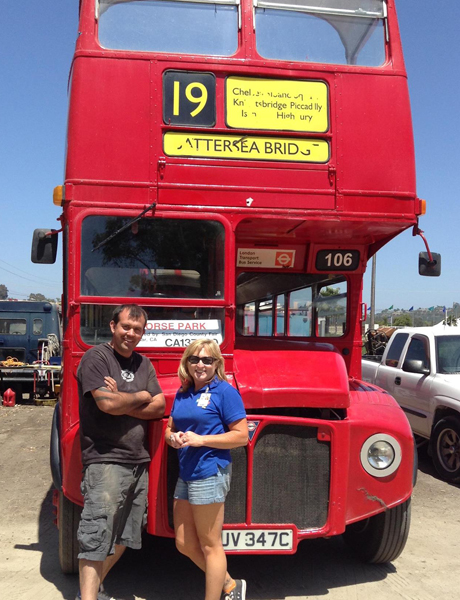 Ooh, what a fun way to British up your event whether it be a birthday, reunion or even a wedding by securing a British double-decker red bus to tour the city. British Bus Company has buses for rent whether it's local or long distance. The rates start at $125 per hour but it's best to get in contact with the tour company for a quote.
3. The British Iron Association of San Diego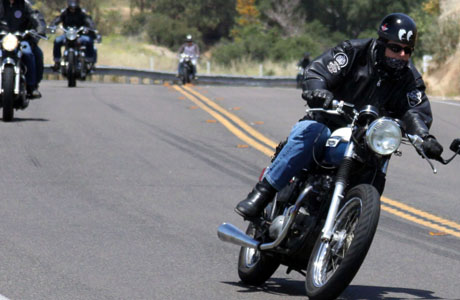 Alright, not to be confused … this isn't a group of steel workers but actually men and women who are riding iron, as-in vintage British motorcycles. Enthusiasts enjoy the likes motorcar brands like Triumph, Norton, BSA, Matchless, AJS, Vincent, Royal Enfield, Sunbeam, and Ariel.
4. English Country Dancers


We've seen Scottish dancing in other parts of the U.S. but this is the first English country dancing group that we've come across (so far). English country dancing is a predecessor of square and contra dances. This social dance form is done with partners in different set formations, such as lines, circles and squares. Of course, we don't want to leave out our Scottish friends, there's the Royal Scottish Country Dance Society.
5. Shakespeare's Corner Shoppe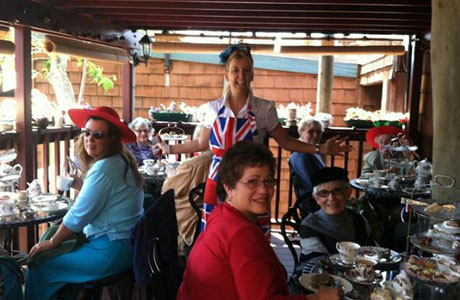 To tea or not to tea, that is the question? Seriously, where is there a good place to find a good cuppa in San Diego? The British family owned Shakespeare's Corner Shoppe, located at 3719 India St., offers traditional afternoon tea.
6. British Food Truck

God Save the Cuisine is located at … well, it's a food truck … so, you can check it's schedule on Facebook. It has a main menu but it changes every day. Food trucks alone are so much fun and convenient if you're in the right spot at the right time — add that British flair and it's upgraded to brilliant! The menu includes delightful dishes like "Fish and Chips" taco, "Butty" and spiced lamb.
7. Phileas Foggs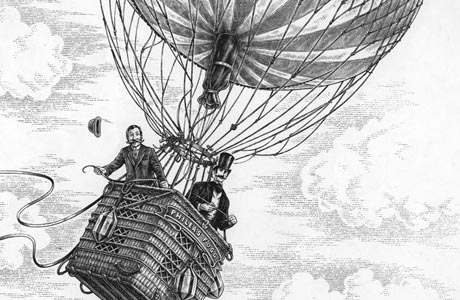 The name of this British-owned restaurant, located at 11385 Poway Road, is borrowed from the main character in the 1873 Jules Verne novel Around the World in Eighty Days. It definitely sounds like it belongs on Anglophenia's quintessentially British names lists. The restaurant lives up to its name with traditional British fare like Fish & Chips, Shepherd's Pie, Irish Stew and of course the Full English Breakfast. While the food is impressive the beer selection is amazing with 250 imported and craft beers and 20 drafts on tap.
8. Princess Pub and Grille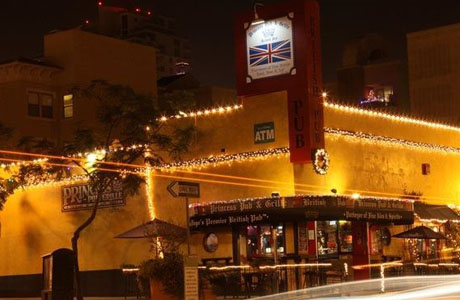 You'll get definite "points" if you take your bird to this pub and grille, located at 1665 India St., which is surely named after her. Don't forget to stop by and visit the Princess Pub Pantry & Gift Shoppe to add to the whole British experience. The pub offers traditional food, happy hour and live entertainment.
9. Bagpipes of San Diego
There are a a number of bagpipe bands in San Diego including but not limited to the Cameron Highlanders Pipe Band established in 1946, the The House of Scotland Pipe Band founded in 1964 and the San Diego County Firefighters Pipes and Drums which began in 2002. The bands, whether competing or performing, mission is to celebrate and honor the history and traditions of the pipes and drums.
10. Scottish Treasures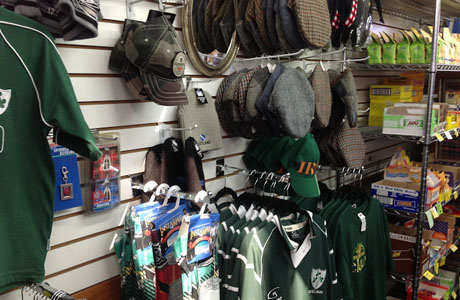 Scottish Treasures Celtic Corner is a family owned and operated business located at 916 Orange Avenue in Coronado, California, about 15-20 minutes from San Diego. The store offers top quality imports from Scotland, Ireland, England and Wales with a wide range of unique gifts and offerings like kilt rentals to having a made to measure kilt all hand done in Scotland, to full line of accessories and ladies wear.
Do you have any additions to the list? 
Read More
Filed Under: