Nashville, TN is aptly known as "Music City".  This music loving city has a nice offering of British stops and groups, a few musically inclined (not too surprisingly), check out 10 British Things About Nashville:
1. The Music City British Expats Meetup Group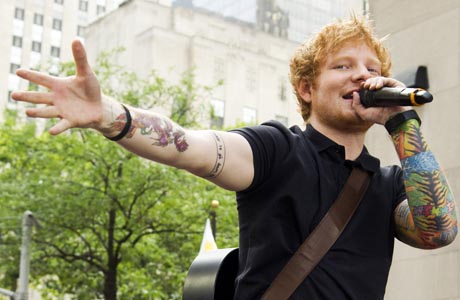 This British expat group is made up of expats from all over the UK (or British commonwealth) are married to someone from the UK, or have spent considerable time there. The group gets together at least once a month for a "natter" (to chat), a laugh, and to reconnect with roots. We're not saying British musician Ed Sheeran is a member of this group by any means … but it is a fun idea. Possibly going to see him perform locally can be one of the next meetup events?!
2. British Motorcycle Club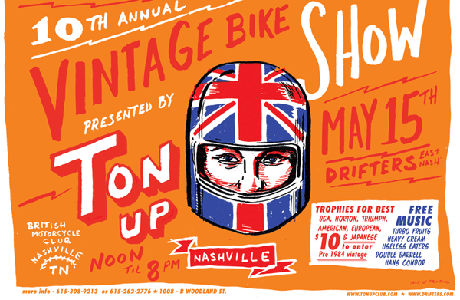 The Ton Up Club Nashville motorcycle club has one rule which is: "Own and ride a British bike." That makes sense … and gives us a giggle. In addition to swapping stories, enjoying group rides the group and its Facebook page is a great resource as we see members posting inquiries looking for parts and others keenly pointing them in the right direction.
3. Fleet Street Pub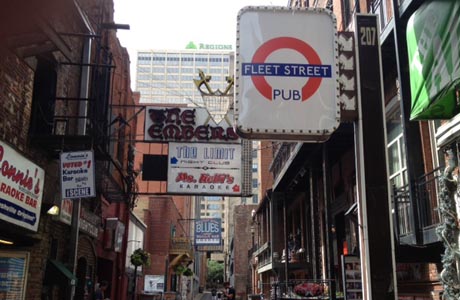 It's hard to miss this watering hole with the convenient Mind the Gap-like sign hanging outside. It's almost as if the sign is just saying, "Come in, come in. You've found your place." The pub, located at 207 Printers Alley, down a flight of stairs, in a basement location, serves dinner late night. Stop in for some pints and stay for a late dinner!
4. Nashville British Car Club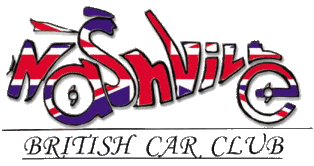 The Nashville British Car Club, a nonprofit, is a great way to meet up with others who cherish their Britmobiles. If you're shopping for a new car or looking for a tune up then swing by J.D.'s British Cars, located at 313 Wilhagan Rd.
5. British Audio Service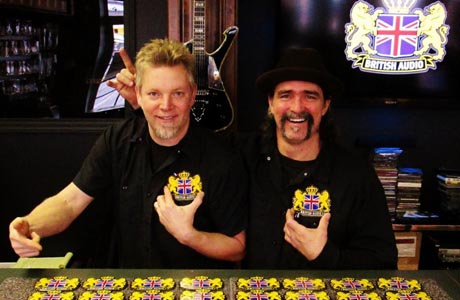 Are you a musician or in the industry and have British tube amplifiers such as Marshall or Trace Elliot? Well, we have a place for you … the British Audio Service specializes in British guitar and amplifier repair. The audio repair center doesn't stop there and is keen to work on American, German products.
6. The Nashville Hamilton Scottish Country Dancers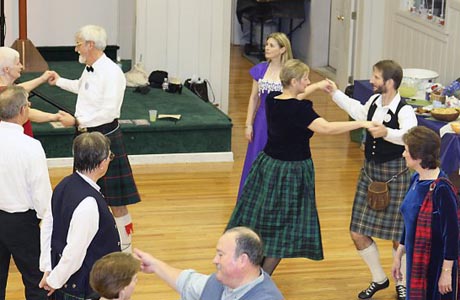 This traditional dance group meets at the Tulip Street United Methodist Church located at 522 Russell Street. In addition to performing, classes are offered on a weekly basis.
7. Nashville Pipes and Drums 
The Nashville Pipes and Drums is a family-friendly, non-profit community organization established to preserve and promote the sound of the Great Highland bagpipes and Scottish drums who perform on a regular basis. They're always looking for new members if you're looking to join.
8. Brass Band of Nashville 
The band's website reads, "The Brass Band of Nashville was formed in November of 2008 by a group of brass players who simply wanted an opportunity to play in a British-style brass band." Well, that does sound like a good reason. The group has traditional Bristish style brass band pieces, brass quintet pieces and brass ensemble pieces. The group is a nonprofit and all of the members are volunteers.
9. McNamara's Irish Pub & Restaurant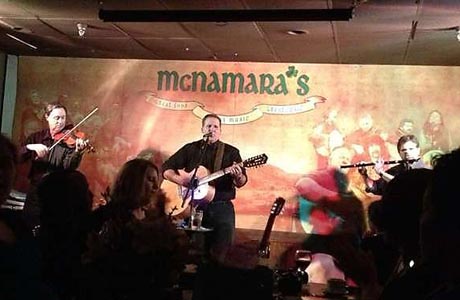 This Irish/British pub, located at 2740 Old Lebanon Rd, specializes in Irish, British and American cuisine. The décor is decked out with traditional crockery and comfy walled booths like you'll find in the UK. The food includes the usual like fish and chips but ups its game with Guinness Beef Stew and Snickers Pie. It is Nashville, so it makes sense that it indeed has a music room for live performances.
10. Nashville Cricket Group


Founded in 2009, The Nashville Cricket Group (NCG) is devoted to play competitive and better cricket. The group's mission reads: "Our main goal is to encourage cricket in Nashville. As the name indicates, NCG was formed by a group of young men who played cricket at various leagues for different clubs." You can join the club here. 

Do you have any additions? 
Read More
Filed Under: