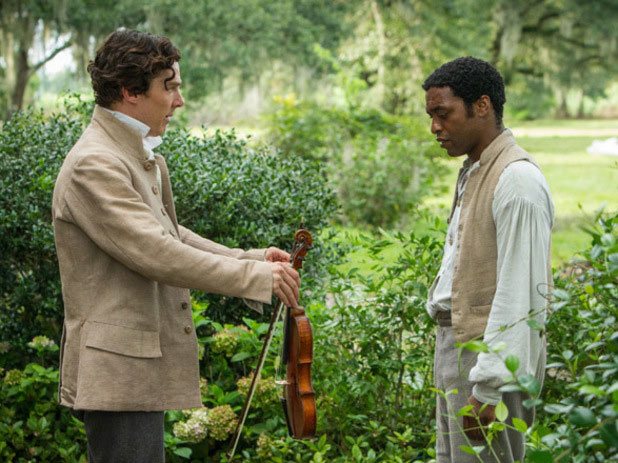 OK, you clearly can't click on a link with both of your hands up like that. Put 'em down.
As you can see, six stills have been released from the movie adaptation of Solomon Northrup's memoirs, Twelve Years A Slave, which stars Chiwetel Ejiofor, Michael Fassbender, Brad Pitt, and this weird British guy with a name like a Victorian fruit pudding – Benny Dick Custardsplash, or something like that.
Look, here's another one:
And another!
If you've not read it, the book charts Solomon's experiences as a slave in the years preceding the American Civil War. He was a free man in New York, then kidnapped, taken south and sold as a slave, eventually ending up on the plantation of the sinister Edwin Epps (played by Michael) and his wife (Sarah Paulson).
Benedict plays William Ford, Solomon's first owner, a Baptist preacher and a kindly man. While Brad is the Canadian carpenter that helped him secure his freedom. He also helped get the film made at all, as director Steve McQueen told Radio Times:
"Without Brad, this film wouldn't have been made. Fact. Just his presence sometimes could lift everyone's mood. It's like having a great ballplayer on a team. He doesn't have to play a big role, but his presence can lift everyone's game."
Twelve Years a Slave is currently set to be released on December 27.
Oh go on, one last one:
Read More
Filed Under: