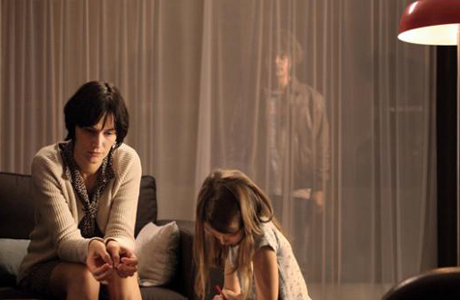 Channel 4 has imported this 8-part zombie thriller series from France.
What's on: The Returned
What is it: This is a zombie show with a twist (and subtitles). The dead rise from the grave but they look and feel the same as they did before passing away. The people making their return, like Camille, don't even know they've died. Camille was killed in a bus accident four years earlier but returns to her family's house thinking it's the same day. But, surely, these happy reunions can only last for so long?
Air-date: June 9, 2013 – present on CH4
Who's watching: 1.2 million Brits
Why so popular: It's a story about second chances. It's not just about the people who have died, and their getting a new lease on life, but the people they're reuniting with who may have been missing them, or, even worse, blaming themselves. Simon, who we meet in the first episode, has been dead for ten years. But, again, he has no idea. He goes to find his fiancé. He's quite pretty. Is it okay to make out with a zombie?
American counterpart: BBCA's In the Flesh is similar yet different with people who return from the dead, suffering from PDS (Partially Deceased Syndrome). These guys definitely know something is off.
The series is in French, with subtitles, but people are getting hooked so quickly the subtitles are a non-issue.
Loved the first episode of the French drama #returned last night, definitely one to keep watching.
— Jessica Hassett (@JessicaHassett) June 10, 2013
From the best TV opener ever #returned to the worst ending ever#thefall. Seriously, worse than the Sopranos (which was actually genius)

— Jane Hodgson(@janettocornetto) June 10, 2013
This is what we're talking about … if we can't watch it, we'll read about it!
@jpicardie I resorted to reading an episode by episode synopsis on Wikipedia and I'm none the wiser. Terribly spooky though. #returned

— Mrs Trefusis (@mrstrefusis) June 9, 2013
Are you going to read up on it while we wait for it to be available here?
Read More
Filed Under: