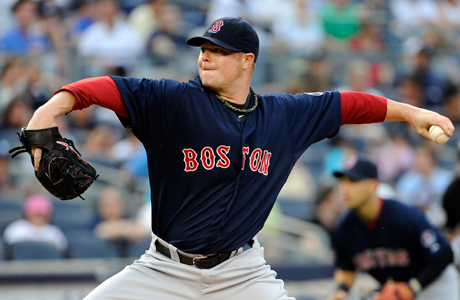 British Internet comedian Anthony Richardson subjects America's pastime to a thorough British skewering in this clip that went viral over the weekend, providing wry commentary to a Red Sox-Yankees game as if it were simply a bizarre cricket match. Best line: ""Mork and Mindy that's going for 6! No! Caught by the chap in the pajamas with the glove that makes everything easier."
If you find baseball slightly ridiculous and love British comedy, this clip will hit your sweet spot:
This isn't Richardson's first viral clip: as a member of the online comedy troupe The Exploding Heads, he regularly turns his mockery on Britain's homegrown sports. He first came to U.S. attention back in February 2012 when he did joke commentary over clips from NBA's 2012-13 All-Star Game.
Give us your reactions below:
Read More
Filed Under: