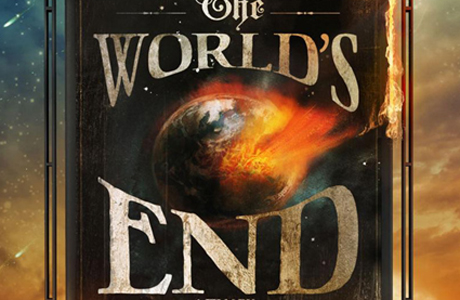 Ah! Is this the unmistakeable sight of some delightfully snarky English comedians having some cake and eating it?
Yep, thought so.
There's a newly reswizzled trailer for Simon Pegg and Nick Frost's The World's End for Vue cinemas, in which the movie – the third in their self-styled 'Three-Flavors Cornetto Trilogy' – is given the full gravelly-voiced Trail Of Importance treatment, as if it was, well, the last part of a trilogy.
They're saying it's funny when trailers make a big serious deal out of movies, and that, actually, this is a big serious deal. Which is fair enough, because it is.
Fancy some cake?
Naturally it is no hardship to have clips of Shaun of the Dead and Hot Fuzz in there at the beginning, and my word there are some nice gags in the new movie. AND a new 'jumping over the fence' joke. It's a win-win for everyone concerned. Love the ending!
Read More
Filed Under: