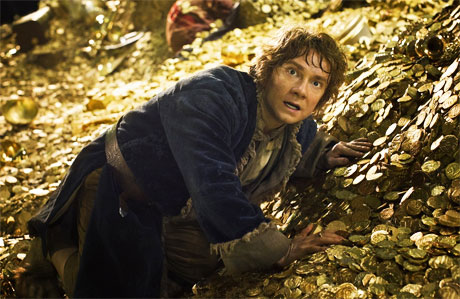 NOW we're getting somewhere!
Critics of the last Hobbit movie were quick to point out that the film seemed to take longer to get started than it would take to read the entire novel, backwards, while blindfolded and hung upside-down, using a tissue paper rope, over a pit of rabid badgers.
It's fair to say that one look at the action-packed trailer for part 2 – and yes, you do have to apply the caveat that it's ONLY part 2, which means there's a whole other part still to come – should at least put that problem to bed.
"It's undoubtedly a trap" – Amazing
"That, my lad, was a dragon" – Amazing.
"Beyond desolation" – RUBBISH.
Read More
Filed Under: