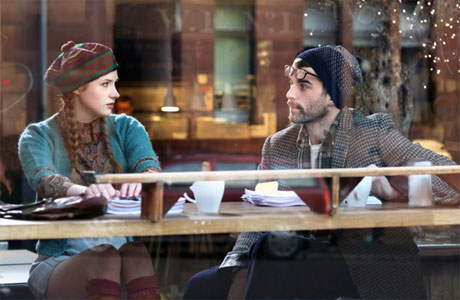 Given that this is a project that was partly funded using the crowd-source project funding site IndieGoGo, it gives us no small pleasure to part the curtain and train the spotlight towards Karen Gillan's first starring role in a movie, for which the trailer has only just gone online.
Not Another Happy Ending is the story of a successful novelist with one specific problem: she can't write when she's happy, and being successful is making her very happy indeed.
Cue a series of comic mishaps, partly orchestrated by her publisher (played by Stanley Weber), in order to mess her life up, so she can get her career going again.
The movie has been chosen as the grand finale of this year's Edinburgh International Film Festival, which runs from June 19. The premiere is on June 30.
What do you think? Tell us here: 
Read More
Filed Under: