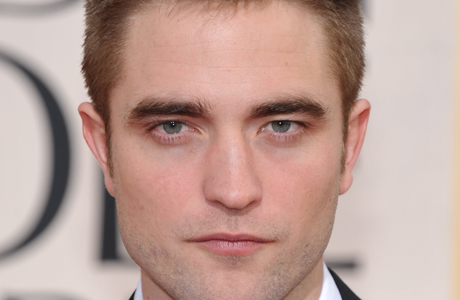 Take a whiff of Robert Pattinson. No, really, he wants you to smell him. Or at least to persuade you buy the fragrance he is hawking.
The London-born Twilight star is now the official spokesman for Dior's Homme fragrance, according to an announcement, as reported in Women's Wear Daily, from the parent company, Parfumes Christian Dior.
RPatz, who was spotted attending a Bjork concert over the weekend with singer Katy Perry, was rumored to have aligned himself with Dior late last year for a rumored $12 million, but those reports were never confirmed. Now it's official though no one in a position to know is confirming the money figures.
So what will Pattinson be doing in the ads? The Sun breathlessly reported back in March that Pattinson had shot spots for Dior Homme in which he appeared shirtless. The British paper quoted an anonymous Dior spokesperson as saying, "The advert is sexually explicit. It is pushing the boundaries of what you can get away with in advertising."
We should know soon. Dior says the 27-year old actor's campaign for Dior Homme, shot by American photographer Nan Goldin and French director Romain Gavras, will run in Europe, though not in England, and in Asia, excluding China and Japan.  No word yet on when or whether his ads will turn up in the U.S.
Pattinson joins fellow movie star and Brit Jude Law as a Dior peddler, along with Natalie Portman, Charlize Theron and Alain Delon.
Will you buy Dior Homme just because Robert Pattinson urges you to?
Read More
Filed Under: