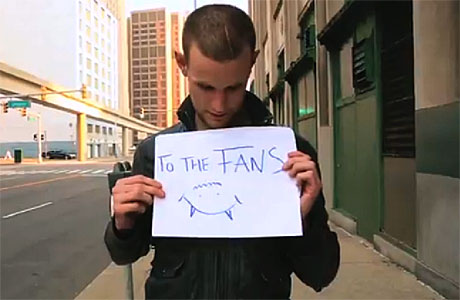 The facts, as we know and understand them so far:
Fact 1: Matt Smith is currently in Detroit.
Fact 2: He is there to film How To Catch A Monster with Ryan Gosling.
Fact 3: The internet is ablaze with stories about Matt's announcement that he is leaving Doctor Who at the end of the year.
Fact 4: Matt himself has so far made no public comment on the topic, after his initial announcement.
Fact 6: He has shaved all his hair off.
Fact 5: This video has just appeared on the Doctor Who website. It's lovely.
Fact 7: Why are Facts 5 and 6 the wrong way around? Timey-wimey.
Read More
Filed Under: