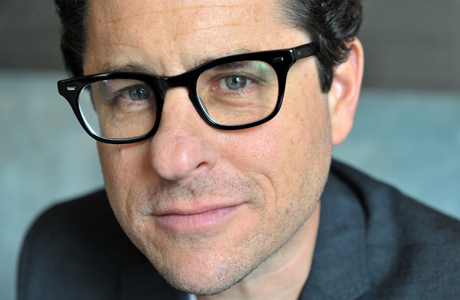 Director J.J. Abrams (Star Trek: Into Darkness) announced at the PGA's Produced By conference in Los Angeles, that he and his family will be moving to London, England to begin filming Star Wars: Episode VII in early 2014.
"We are, most likely, if all goes as planned, going to be moving to London at the end of the year for the Star Wars movie," he said. Abrams is a little apprehensive about uprooting his teen children, 13 and 14, saying, that it "really does make me insane."
Even though he is dragging his feet on the move (who likes moving), Abrams is thrilled to be part of such a momentous film, saying, "It is so massive and so important to people." He talks about how to handle such an iconic franchise with care, saying, "I think the key to moving forward on something like this is honoring but not revering what came before."
All six Star Wars films prior to this one have been made, in some part, in the UK.
Oscar-winning screenwriter Michael Arndt (Little Miss Sunshine; Toy Story 3) has already written a script for Stars Wars: Episode VII, which will begin shooting in early 2014 and is expected in theaters in 2015. Two sequels are scheduled to follow in 2017 and 2019.
Wow, that schedule has us feeling like we're traveling through time in hyperdrive and it's all of a sudden 2019. Okay, let's take a step back. It's still 2013 and with that said, we're looking forward to seeing Abrams' stamp on the next installment of Star Wars.
Are you?
Read More
Filed Under: