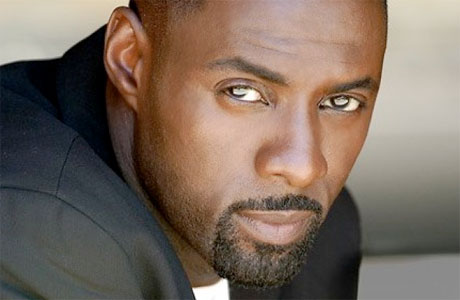 The third series of Luther is on the way (from September 3-6, 2013 at 10pm Eastern, on BBCAMERICA) which is a great opportunity for the London media scrum to have a get-together, a bit of a screening, and a chat with the stars. Last night, at BAFTA, that's exactly what they did.
And of course, with the speculation around a certain other TV show reaching the kind of peak that would look ridiculous if it wasn't also entirely solid and real, no journalist worth their salt would pass up the chance to slip Idris Elba the big question during the Q&A session after the screening: is he the new Doctor?
He replied: "I'd look silly in a bow tie."
Which is as emphatic a not-necessarily-no as you'd expect, given the circumstances.
In more feasibly exciting news, he also said he'd be keen to turn Luther into a movie, digging about in the background of the unorthodox detective and exposing his past:
"It would be an origin story. It's definitely a goal for the writer Neil Cross and myself to make a movie and we've talked about it at length."
"The spine of the film will probably come from The Calling," he added, referring to Neil Cross's prequel novel, which explores the events that lead up to the beginning the first series of the TV show, "which is the book that starts at the beginning and explores who Luther is and where he's come from. We do want a new audience, but we also want to keep the fans interested, so we have to tread very carefully."
Not that this means the end of the TV show either: "My personal ambition is to see Luther as a film, but I'm very loyal to those who have been loyal to us. So if the audience demands another series or a special episode then I think it should happen. At the end of this season, we're left tantalised as to what could happen next. So it would be quite interesting to see that."
As for season three itself, expect more turmoil, more fighting and more aggro: "We've brought in a nemesis who holds Luther up the collar and says, 'what the f**k are you doing?'. Personally, I can't sit here and say that John Luther's conduct is correct all the time, but once you embrace the fact that he has these superhero qualities, you loosen those moral parameters. Well, I have anyway."
"This season was waiting to happen. The fans have been asking how long Luther can away with doing what he does. And now it's all going to come to a head."
A head that is not – repeat NOT – connected to a neck with a bow-tie around it.
Read More
Filed Under: