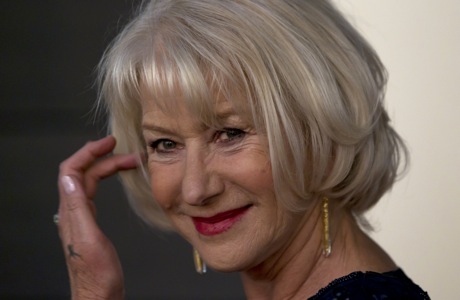 Aspiring thespians would have to be fairly foolish to turn down the offer of some helpful words of guidance from Dame Helen Mirren, not least because she's famously blunt, so you won't have to strain your hand writing reams of stuff down.
So, envy the lucky attendees at the National Youth Theatre in London this week, who were given the benefit of Dame Helen's many years in the business, not the least of which was a surprising – especially for a former member of the Royal Shakespeare Company – antipathy to the plays of Mr William Shakespeare.
I know! I thought he was supposed to be good at plays too. Apparently not. Or at the very least, he's not that great at writing good parts for older female actresses, and even if you do get to play the best one, the character she superstitiously calls "Lady M in the Scottish Play"*, it's a lot of hard work, requiring a lot of puff and a certain amount of mental fortitude.
"One of the inequities of Shakespeare," the Telegraph quotes her as saying, "is once you get to my age there are few great women's roles. So I have not done Shakespeare for a long time."
This is part of the reason why she spends her time playing other strong female figures from history, most notably Queen Elizabeth I and Queen Elizabeth II: "Both women accepted their role fully and did not fight against it, they psychologically accepted it and went for it. I would be battling against it all the time."
And that's when the thing about bums came up. Clearly Dame Helen has seen a lot of prodigious young talent come and go, and has little time for the star system, so when asked what general advice she would offer the young talents gazing up at her in adoration, her reply was typically forthright: "Don't be up your own bum."
Something for us all to think about there.
Note: Speaking of the bard, did you know Dame Helen once called for schools to stop teaching Shakespeare as written text? She did.
* Macbeth (followed by the sound of a theatre imploding)
Read More
Filed Under: