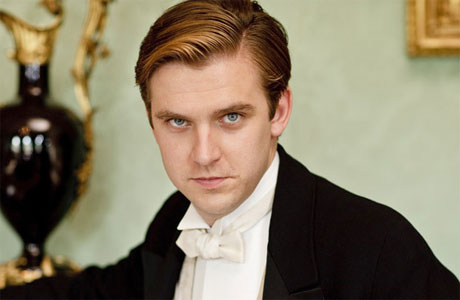 With all the speculation at the moment surrounding a certain other actor's decision to leave a certain other TV show, it's worth having a look at this interview Dan Stevens gave to the Radio Times this week, explaining how things unfolded in the dramatic way they did, when he decided he wanted to leave Downton Abbey.
He explained that while it was his intention to move on to pastures new, he had no idea this would mean a sudden car crash and a brutal death for Matthew Crawley, during the show's Christmas special. And nor did his fellow cast members. And Downton fans were not slow to make their feelings felt on the topic.
A sheepish Dan said: "I am sorry about that! I think what emerged is that it's an unwritten rule that you're not supposed to die on British television on Christmas Day, and that, specifically, was not my doing.
"We didn't see that script until the very last minute, so we didn't know exactly how they were going to do it.
"There was a bit of a sweepstake going on and all sorts of speculation like, would he be gored by a stag in the Highlands? Or was some masonry going to fall from a parapet and hit him on the head?"
Yes, it's still not massive festive, is it? I mean, what's wrong with a note – perhaps on some Christmassy note paper – and a last-minute dash for the Maldives?
Dan continued:  "I didn't have any say in the manner in which he went. Ultimately, it was in the hands of Julian [Fellowes] and the producers."
But would he have liked to see the story take a different tack? It seems not:
"It was right that he didn't run off and have an affair with somebody. I don't think that would have been right for Matthew as a character."
Whereas I am sure Matthew would be just FINE with the idea of dying in a car crash. That's far more noble.
Read More
Filed Under: