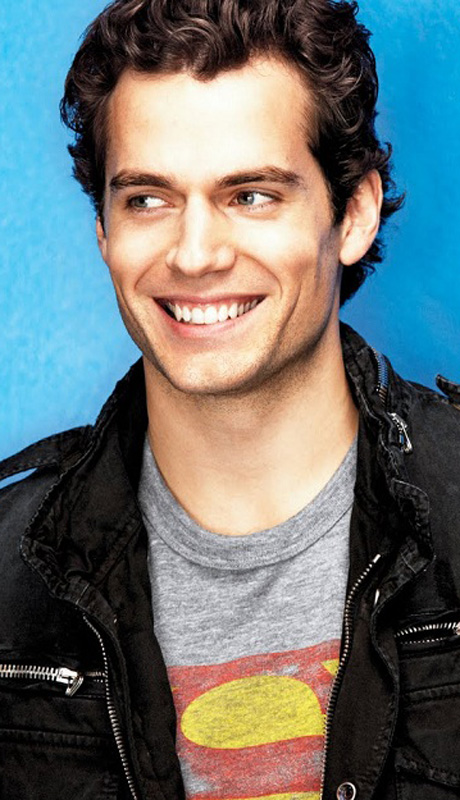 The first time we see Henry Cavill playing the adult Superman in Man of Steel, the British actor and The Tudors vet is shirtless, sweaty and nearly as buff and bulked as The Hulk. Hey, way to make an entrance.
The movie is directed by Zack Snyder (Sucker Punch) and produced by Christopher Nolan (who also gets a co-story credit). It opens Friday (June 13) and is expected to be one of the summer's super-sized hits.
Warner Brothers is hoping Man of Steel will reboot the comic book franchise. The studio also hopes the film will serve as the starting point for a series of films featuring related DC Comics characters, similar to what Paramount and now Disney have done with Marvel Comics characters. (And don't forget the importance to studios these days of Superman theme park rides, action figures and other merchandising.)
Cavill, 30, won the role in early 2011, beating out at least half dozen other Hollywood hopefuls, including fellow Brit Matthew Goode, Armie Hammer and Matthew Boomer.
So how does Cavill stack up as Superman? Physically, he's the biggest and baddest Clark Kent (aka Kal-El back on Krypton) moviegoers have ever seen. His ripped chest and biceps put to shame his predecessors, who include George Reeves, who played Superman in the 1950s TV show; Christopher Reeve, who played the Man of Steel in four films between 1978 and 1987; and Brandon Routh, who wore the superhero's cape in the unsuccessful 2006 reboot, Superman Returns. (Ironically, Cavill himself was in consideration to don tights for the 2006 film, before the director changed and Routh nabbed the role.)
In terms of charm and charisma, Cavil is no Christopher Reeve, still the most memorable Superman. The English actor is attractive and has a certain shy appeal, but it's not like you come out of Man of Steel bowled over by his star power or swooning over his romantic appeal.
Then again, if the film does as well as the studio is hoping, he'll get another chance to win over viewers with his superpowers in a sequel within two years or so.
Do you plan to see Man of Steel?
Read More
Filed Under: