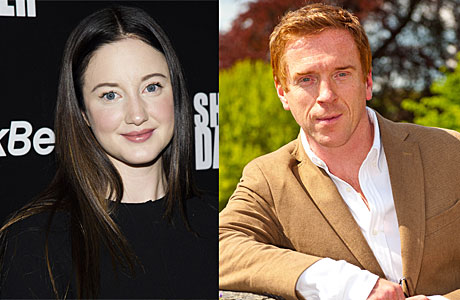 Oh now here's a movie that's got to be worth a look. Barbara Broccoli and Michael G. Wilson, the producers of the James Bond movies, are among a huge stack of executives on a new production called The Silent Storm, which begins filming next week.
It's a love story set on the Isle of Mull, in the north-west of Scotland, starring Damian Lewis and Andrea Riseborough.
According to Deadline, the movie was written by first-time director Corinna Villari-McFarlane, and concerns a married couple – Damian the authoratarian minister and his socially awkward wife Andrea – whose less than happy existence is upended by the arrival of a rowdy teenager (played by Ross Anderson) who has been sent to stay with them.
British veteran thespian John Sessons and Kate Dickie (who you may have seen in Filth recently) also star.
Naturally we'll have more news as it becomes available.
Read More
Filed Under: