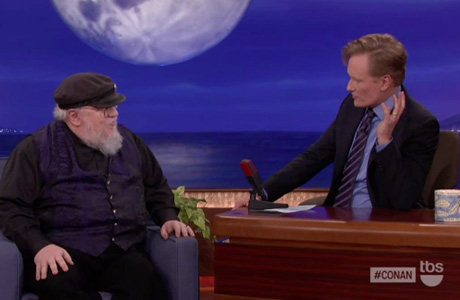 When watching the latest episode of Game of Thrones' "The Red Wedding" scene were you like, "Oh my gawd, my favorite character was just killed off!" Or, were you like some and thought, "Oh man, I feel bad for the actors who just lost their jobs?" Late night host Conan O'Brien had GOT writer George R.R. Martin on his show to get down to the nitty gritty and discuss such matters.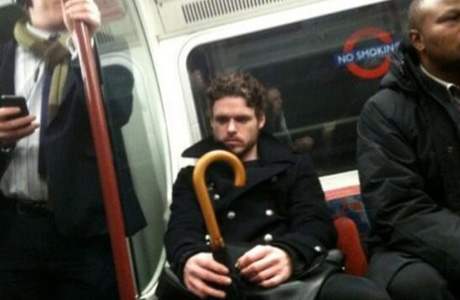 O'Brien kicked off the show praising the writer for making such a connection with the audience saying, "You get us to really care about characters, love them, get us to think that they're central to everything … and, then, you kill them! … you sick bastard."
Martin laughed in response and after a giggle he got an answer out, saying, "I do do that. Yes, it's true. I suppose you write the stuff you like to read. As a reader, as a viewer of television and film, I always like unexpected things. I always like the suspense to be real. We've all seen the movies where the hero is in trouble, he's surrounded by twenty people but you know he's going to get away, because he's the hero, and you don't feel any fear for him. I want my readers to be afraid."
O'Brien pointedly confirms, "You've achieved that."
With that said, O'Brien switches gears, asking, "You've got actors and this is the biggest thing that's ever happened to them. You must have actors begging you, 'Pllleeease. Please don't kill off my character.' Has that happened?" If you don't know what O'Brien is referring to, please re-visit the picture of actor Richard Madden (Robb Stark) above.
Martin relayed a funny story when he found himself in a circle of actors, having a delightful conversation, and he thought to himself, "They are all dead." Well, just to be clear, dead in the storyline of course. He has a cheeky suggestion for actors who may not know their fate (yet). You can watch it in the clip, below:
Have you recovered from "The Red Wedding"?
Read More
Filed Under: