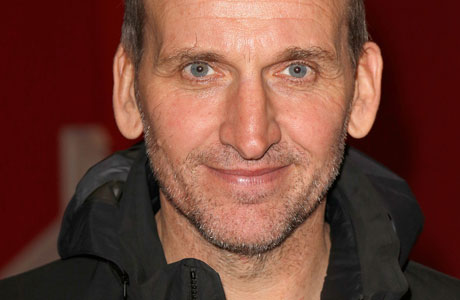 With all the confusion and kerfuffle over which of the global fraternity of actors and actresses will be playing the lead role in Doctor Who next, it's nice to hear about an actor who definitely won't be taking up that role, because they've already done it.
So, all hail the triumphant return of Christopher Eccleston – the 9th Doctor – as he has reportedly signed up to appear in a new pilot for HBO. The Leftovers – adapted from Tom Perrotta's 2011 novel – is the story of a town called Mapleton, from which a proportion of the residents have been pulled into heaven by the Rapture, or so it seems.
Christopher played Matt Jamison, a former reverend who edits and publishes his own tabloid newspaper. He appears alongside Justin Theroux, Ann Dowd, Carrie Coon and Amanda Warren, who represent the shattered community, rocked to the foundations by the various emotional ripples of being left behind. 
So you have Kevin Garvey, bewildered police chief and father (Justin), who starts a friendship with housewife Nora Hurst, whose family has just vanished (Carrie). Then there's a bitter cult of refuseniks – Guilty Remnant – the local chapter of which is lead by Patti Levin (Ann).
I know, it already sounds amazing doesn't it.
Read More
Filed Under: