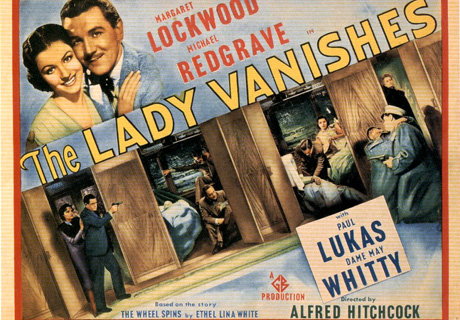 Last week we took a peek at The Criterion Collection classics available on Hulu.com. Why stop there? Netflix has some fun classics to catch up with as well. Check out the below:
1. The Lady Vanishes
Alfred Hitchcock's 1938 mystery thriller follows young Iris Henderson (Margaret Lockwood) as she travels aboard a transcontinental train. She becomes alarmed when her elderly friend Miss Froy (Dame Mae Whitty) vanishes. The weird thing is, the other passengers never even saw her.

Watch The Lady Vanishes on Netflix.
2. A Doll's House
In this 1973 drama, a young bride (Claire Bloom) forges her father's signature on a bank loan in order to save her husband's life after he falls ill (Anthony Hopkins). Her husband has no idea what she's up to. Years later, after she seems to have gotten away with it, she finds herself being blackmailed. She desperately wants to keep this away from her husband, in fear of losing his respect … or worse.

Watch A Doll's House on Netflix.
3. The Hornet's Nest
Directed by Charles Saunders, this 1955 comedic drama follows a jewel thief and his attempt to hide a small fortune aboard an empty barge. The thing is, when he goes back to collect his treasures he runs into the boat's tenants.
Watch The Hornet's Nest on Netflix.
4. Top Secret
In the 1952 comedy a sanitation worker (George Cole) is mistaken for an international spy. He has gone on vacation and mistakenly picked up an attaché case full of secret plans. He's a pretty popular guy with everyone looking for him. The Russians find him and offer him a job doing research on their plumbing … or so he believes. He makes his way to Russia … will he make his way home?!

5. Hitch Hike Lady
Amelia Blake (Alison Skipworth) travels to America to join her son Alfred, who's led her to believe he's made it big in this 1935 comedy. It wasn't her initial plan, but she finds herself forced to hitchhike to California. On her way she befriends a young woman named Judy Martin (Mae Clarke).
Watch Hitch Hike Lady on Netflix.
Read More