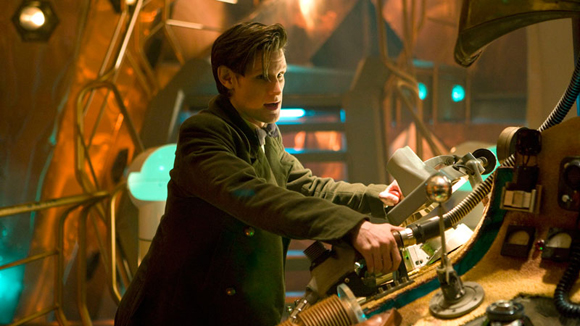 BBC AMERICA released this to press today (June 12):
BBC AMERICA and BBC Two announced today a new four-part docu-series co-production My God, It's Full of Stars: A Journey to the Edge of Science Fiction (W/T). The series heads to the very frontiers of space and science to produce the definitive television history of science fiction. The story of one of the liveliest and most stimulating genres in popular culture will be told through its impact on cinema, television and literature.

Each episode will explore one of the enduring themes of science fiction: time travel; the exploration of space; robots and artificial intelligence; and aliens. It will be made with the help of the genre's greatest pioneers: the filmmakers, writers, actors, and graphic artists whose obsession and imagination has taken them into the unknown. Having explored the future, the past, parallel universes and galaxies far, far away, they are now ready to report back on their experiences.

This is the story of science fiction told by the men and women who fell to earth… From HG Wells's War Of The Worlds to The Terminator, from Doctor Who to Star Wars this series will guide viewers through a rich, thought-provoking and endlessly exciting genre.

The executive producer for the BBC is Michael Poole and overseeing production for BBC AMERICA are Richard De Croce and Rachel Smith.
Read More
Filed Under: