There's more to Philly than its cheesesteaks. Check out 10 British things going on around town:
1. The Victoria Freehouse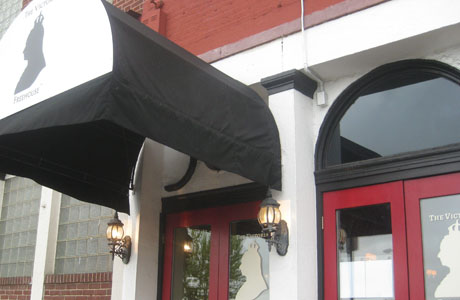 At this watering hole, located at 10 South Front Street, everyone is free to join in the celebration of all things from the British Isles. The Freehouse, in contrast to a Public House (a 'Pub') in England, is not associated with any one brewery and can therefore serve brews from various breweries. It is interested in serving authentic British food, proper puddings and craft beers.
2. British Themed Flower Show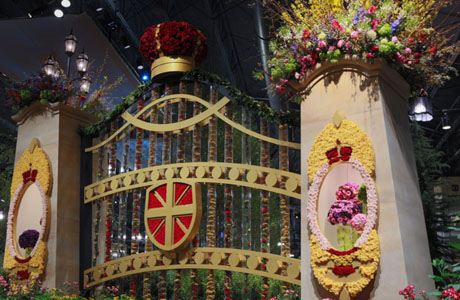 Pennsylvania Horticultural Society (PHS) joined forces with the Royal Horticultural Society for this year's show, celebrating Britain's centuries-old tradition and passion for gardening. The show featured British experts and landscape designers, including presentations by Mark Lane, Gardens Manager at Buckingham.
3. British Officers Club

The British Officers Club, founded in 1919, is made up of members of the BOC are British and Commonwealth Forces plus United States and other Allied Military who have served with British/Commonwealth Force. Friends of the BOC are Ladies and Gentlemen of good will, sponsored by two members, and are welcome at all events.
4. The Dandelion Pub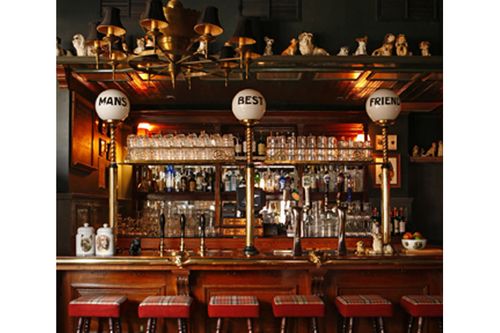 This unique gastropub, located at 124 S 18th St, brings London cuisine by restaurteur Stephen Starr. The restaurant is broken up into the cozy rooms, similar to a British home. It's elegant yet comfortable. In addition to their delightful menu the pub hosts an afternoon tea and family-style roast on Sundays.
5. A Taste of Britain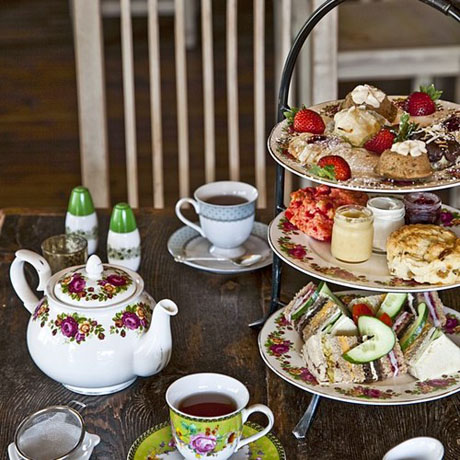 This little gem of a shop is located approximately 30 minutes outside of Philadelphia at 503 W. Lancaster Avenue in Wayne, PA. The store offers full service catering, space for private parties, British groceries and products, afternoon tea and of course … lush  finger foods. 

6. Tea Society

The Philadelphia Tea Society takes tea to a whole new level. It's like, "I'll take your high tea and raise you one!" Their mission is to "advance the tradition and art of tea". Their website offers recommended tea rooms, a blog, photo gallery and gift sets.
7. Daughters of the British Empire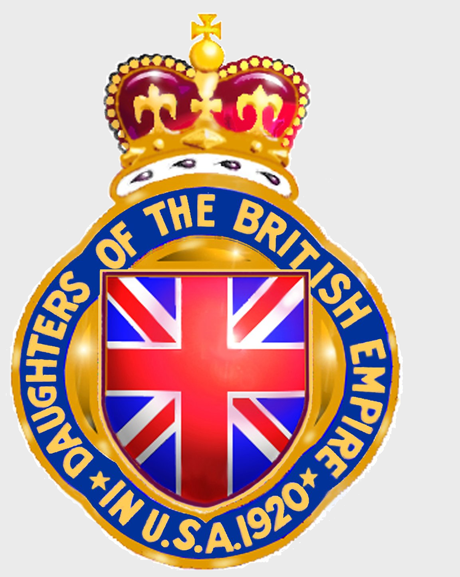 The Daughters of the British Empire is a non-profit organization fosters an understanding of British cultures and traditions, simultaneously hosting fundraising events to support the Victoria Home in Ossining, New York. For over a century, the DBE  in the U.S.A. has been a common bond for women of British heritage living in America.
8. British Prints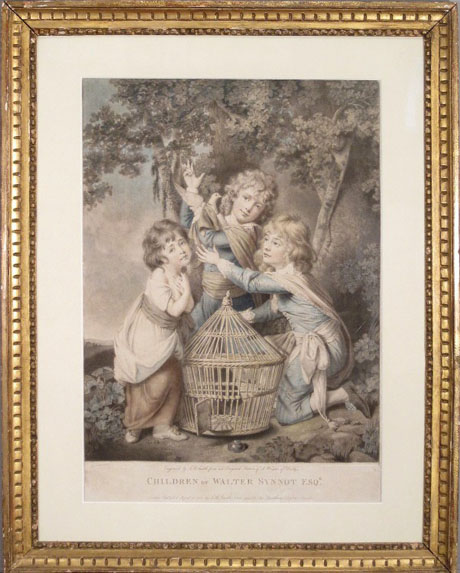 The Philadelphia Print Shop, located at 8441 Germantown Avenue, has a stellar collection of British prints for you to British up bare walls. You can also place orders online.
9. Philadelphia Shakespeare Theater

The playhouse, located at 2111 Samson Street, is performing The Two Noble Kinsmen. The site describes the story as, "Brotherly love and romantic devotion form a deadly triangle in Shakespeare's retelling of Chaucer's A Knight's Tale. Written in collaboration with John Fletcher, The Two Noble Kinsmen explores the desperate path of two men driven out of home and country by an untimely war."
10. International Cricket Festival

The Philadelphia International Cricket Festival is an annual sporting charity event that "promotes cricket in the region, encourages national and international sporting ties, and supports youth development through charitable donations". It really is an international event with 18 cricket teams, comprising over 200 players, representing 16 different nationalities arrive in Philadelphia for four days of cricketing excitement. What a nice way to kick off the summer!
Do you have any additions?!
Read More
Filed Under: