You don't have to gamble to enjoy Las Vegas — check out 10 British Things About Las Vegas:
1. English's Quintessentially British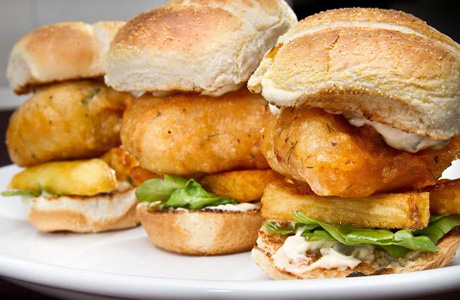 This modern pub, located at 6599 Las Vegas Blvd South, offers brunch, lunch, dinner and high tea. This posh eatery, with floor to ceiling glass windows, puts a fun twist on classic British dishes like the "Fish and Chips Sliders". It offers up dishes beyond the expected, for instance English Poutine which is thick chips, onion gravy, sliced bangers and devon hot chili cheddar. You can check out the full menu, here.
2. British Auto Club of Las Vegas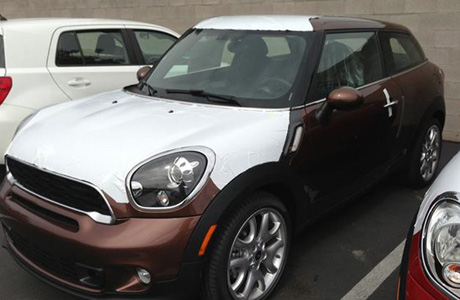 If you want to show off your fab car, Las Vegas is the place to be. The club's mission statement kindly says, "You don't need to own a LBC (little British Car) to be a member, just love & admire them." There are a number of summer fun events coming up like the "Beat the Heat Run" in July. You can check out all the events, here.
3. Tea Lounge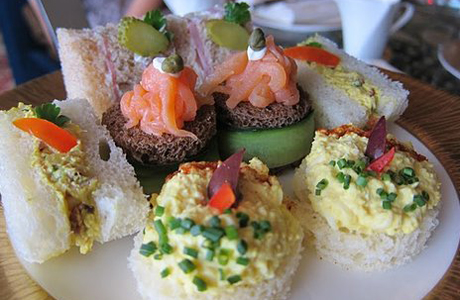 The Mandarin Oriental hotel, located at 3752 Las Vegas Blvd S, has a tea lounge in its Sky Lounge offering Classic English Afternoon Tea, served daily. The service combines a selection of freshly brewed loose leaf teas, delectable pastries and savory bites, with the option of a glass of champagne.
4. Shakespeare's Grill & Pub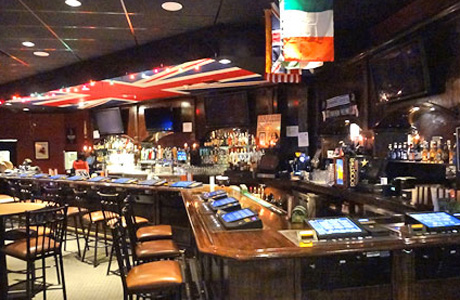 If you'd like to get off the strip, Henderson, NV, which is part of the Las Vegas metropolitan area, is home to Shakespeare's Grill & Pub offering British dining, spirits and gaming. The restaurant is located at 790 Coronado Center Dr.
5. Royal Links Golf Club


It just seems like Las Vegas and golf go hand-in-hand … adding a British twist makes it an ideal spot. Royal Links, located at 5995 E Vegas Valley Dr., features holes inspired by eleven different British Open rotation courses. Monuments have been erected at various locations throughout the course highlighting British Open history.
6. Scottish Up Your Vegas Wedding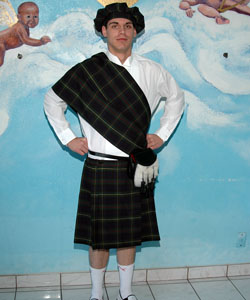 You never know what might happen when in Vegas. If you find yourself at the famed Little White Chapel with nothing to wear, don't fret … Viva Las Vegas Weddings can provide you with Scottish gear to throw some tradition into the celebratory day. We admit, it's a little hokey but isn't Las Vegas?
7. James Bond locations in Las Vegas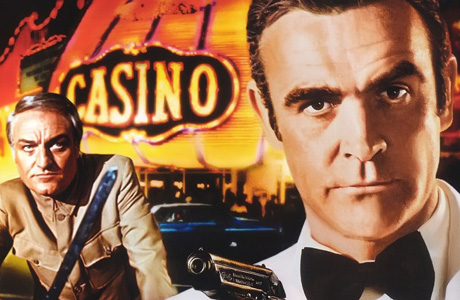 James Bond made a visit to Las Vegas in the 1971 film Diamonds are Forever. This handy-dandy guide allows you to step into 007's shoes and have a James Bond Evening.
8. Lazy Joe's Fish & Chips

A lot of times when people go on holiday there is such a rush that you almost need a vacation when you get home. Lazy Joe's, located at 7835 S. Rainbow Blvd, is a nice rest stop to have a sit and take a rest and fuel up on tasty fish and chips.
9. Gordon Ramsay Pub & Grill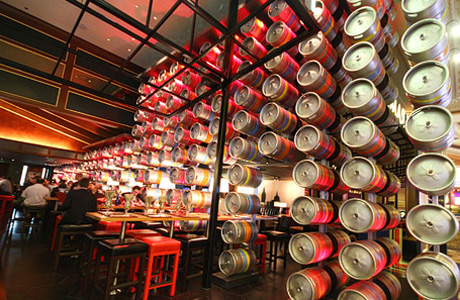 Gordon Ramsay definitely knows his way around the kitchen as we see him turnaround failing restaurants in the BBC America show Kitchen Nightmares. Ramsay brings a bit of British to the strip with two unique experiences under one roof. The restaurant, nestled in Caesars Palace, provides a relaxed and friendly grill section which offers dishes like Scottish Salmon and whole brick pressed Cornish chicken. The pub features elevated British pub food with plenty of televisions to catch up on your sport of choice.
10. Big Ben Slot Machine


"Big money, big money!" Let's hope the Big Ben slot machine brings us some luck. The slot machines, available online, were designed by the Aristocrat slot machine company. The game features all things British like Big Ben, double decker buses, telphone booths, gas lanterns, tavern signs, the Union Jack flag, crowns and guards. Rather than shouting "Big money" maybe "Big Ben, Big Ben!" makes more sense in this case. If you can't make it to Vegas, you can bring the fun to you!
Do you have any additions to the list?
Read More
Filed Under: