We're making our way through the map and have landed in New England. Let's check out some British goings-ons in Boston, MA:
1. Boston Scottish Fiddle Club

The Boston Scottish Fiddle Club brings together like-minded people for meetings, classes and performances. The group's mission statement reads: "Our purpose is to educate the public in the full spectrum of Scottish music styles – including playing styles, regional differences, composer variations and historical context – through public meetings, workshops, musical publications and other activities."
2. Highland Dance Boston

Get those knees up! Highland Dance Boston specializes in the traditional and contemporary dances of Scotland. The performing company is made up of competitive highland dancers, teachers of Scottish dance, and musicians. The repertoire includes both traditional and modern choreographed pieces. The group has a sense of humor as seen in the above video clip where they Flash Mob in Quincy Market.
3. Royal British Legion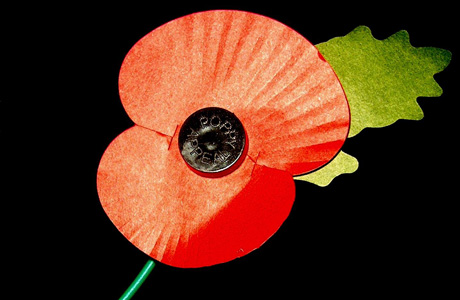 Boston was the site of one of the most active Branches of The National Federation of Discharged and Demobilized Sailors and Soldiers. The Royal British Legion Boston Branch, formed on June 27, 1921, offers a gathering place for members to get together and participate in social, fundraising and welfare activities.
4. Cornwall's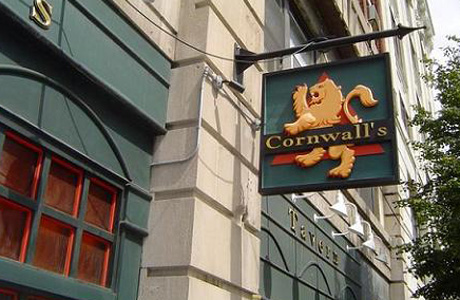 Cornwall is a beach town in England and acts as a getaway for Brits throughout the UK. The name of this place just makes us feel like we're in for a holiday. Cornwall's, located at 654 Beacon Street, has outdoor seating and indoor games. The drink menu not only offers "Fuller London's Porter" but like a true pub … they offer half pints! We prefer half pints cause a full pint gets warm by the end. But, that just might be us.
5. British School of Boston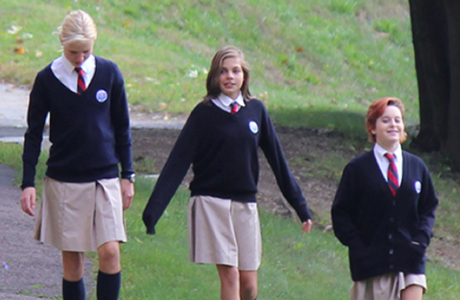 Would you like prim and proper lil' ones? We can't 100 per cent promise that but at least they'll look the part with the buttoned up uniforms. The British School of Boston's mission statement reads: "We aim to provide a broadly based and tailored British style education for students from Toddler to Year 13 (18 months through 12th Grade). Delivered by energetic teachers and staff, our international curriculum represents the very best of current practice in the United Kingdom with an international perspective appropriate to its American home."
6. British Royal Portraits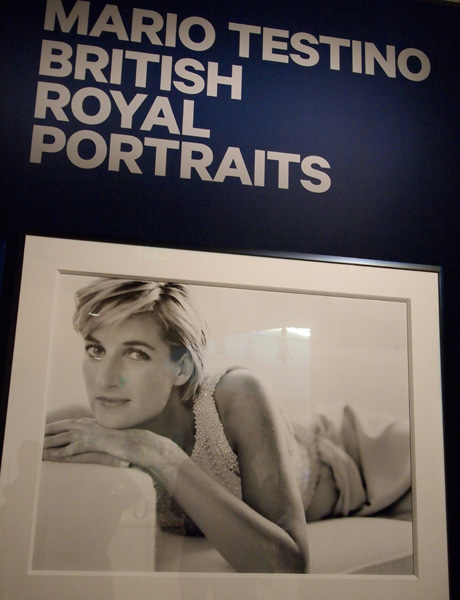 The Museum of Fine Arts, located at 465 Huntington Avenue, was home to an exhibit called "Mario Testino: British Royal Portraits" which showcases images of the royal family, from Diana, Princess of Wales, and Prince Charles, to their sons, William and Harry, and, most recently, the engagement portraits of the now Duke and Duchess of Cambridge. The exhibit just ended but look out for it's next home in the U.S.
7. Boston Billiards and Snooker League

Boston hosts a Billiards and Snooker League. Many people think these are the same as American pool but the table, balls and rules differ. A snooker table differs from a pool table because it's larger in size and the pockets are much smaller. Snooker balls aren't all numbered like pool balls which you can see in the above video (there are 15 red balls). If you'd like to find out more about the difference in rules, you can check it out here. You can sign up for a team here. In American pool the term "snookered" is used as a verb, meaning you've intentionally blocked your opponent from having a shot.
8. Afternoon Tea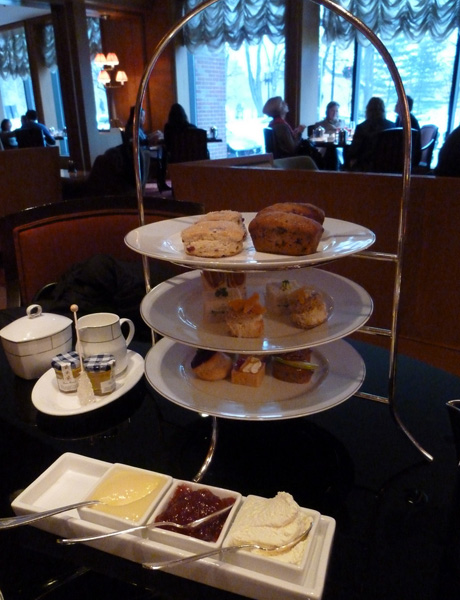 The Four Season's Bristol Lounge, located at 200 Boylston Street, offers afternoon tea on the weekends which includes scones, tea sammies, bread with strawberry jam/lemon curd/Devonshire cream and a pot of your choice. If for some reason there's no reservations, then you can head down the same street to the Courtyard Restaurant, located at 700 Bolyston Street, which hosts an afternoon tea in its library.
9. Elephant and Castle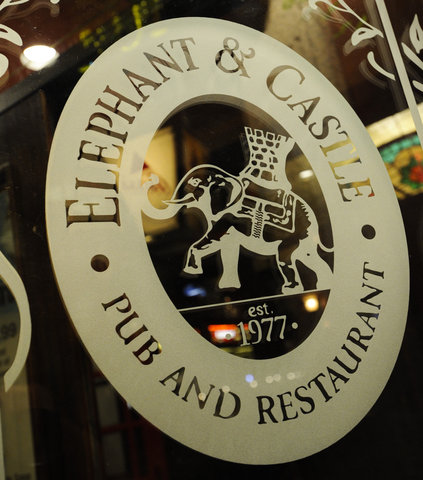 This charming British restaurant, located at 161 Devonshire Street, is part of a chain … that just means they're really good at what they're doing! Elephant and Castle, named for the famous London intersection, offer pub classics like "Stuffed Yorkshire Pudding" and "Steak and Mushroom Pie."
10. Boston Cricket Club

The Boston Cricket Club was established in 1844 … and they're crazy busy these days with four Saturday teams, two Sunday teams and junior teams at under-11, under-13 and under-15 age ranges. Simply put, cricket is a game played with a bat and a ball on a large field, known as a ground, with two teams made up of 11 players each. If you'd like to learn more about the rules, you can go here.
Read More
Filed Under: