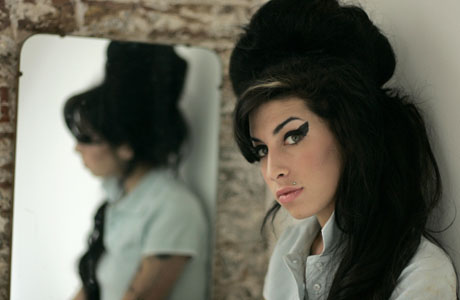 It's startling to think how quickly Amy Winehouse has shifted in public consciousness from aspiring singer to delightful hitmaker to tabloid chew-toy and on to a state of permanent deification, thanks to her untimely death.
Not that her talent and personality is unworthy of this iconic status, but it has happened at an incredible speed, a charitable trust, plans for museum exhibits and now a statue in London, to be placed in the music venue The Roundhouse, which was the site of Amy's final gig.
Scott Eaton is the artist who has taken up the challenge, to try and create a version of Amy that doesn't offend her family or fans, most particularly her dad Mitch, who has long been his daughter's staunchest defender.
Scott told E! News: "There's a lot of artistic decisions that I have to make, but you know, they're just going to be there—it's Mitch's daughter, so we want him to be happy. And we want her family and close friends and relatives to all kind of say, 'That's definitely Amy.'"
His job is to create a statue that will fit nicely in the balcony area of the Roundhouse, and to try and avoid too many obvious elements, although clearly the hair has to be right:
"I've gotten instruction on how her beehive is put together and how she would do it. Something that I never thought I'd learn, but I now know all about beehive stuff."
"We've been working through wardrobe selections. Some things that Amy's worn, that are kind of iconic dress, so that people will recognize her. And I have access to some of the dresses that she would have worn. I photographed those for details and shoes and accessories and all the things that are a part of her style."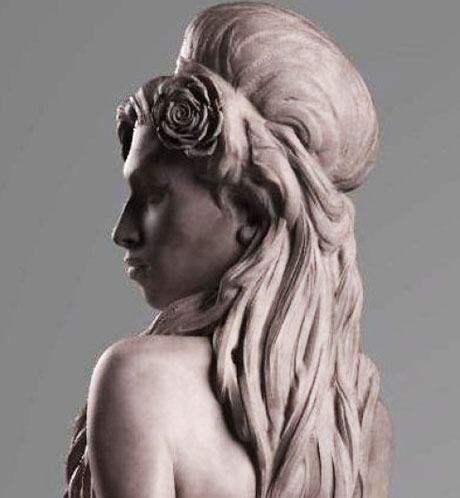 And best of all, she's not going to be striking an extravagant pose or even pretending to sing: "she's going to be installed on the balcony in the Roundhouse, because Camden is her home where she lived. So she's kind of looking back towards Camden Town from the balcony."
"So it's not going to be…cheesy. She's not with a microphone or anything like that. It's going to be kind of natural, if you will, as if she was up there on the balcony, looking back towards home."
"It's about Amy. It's all about really trying to capture her character in the piece."
Which is heartening to hear, even if it does sound like an incredibly tall order to actually achieve.
For more pictures of the statue design, go to London24.
Read More
Filed Under: