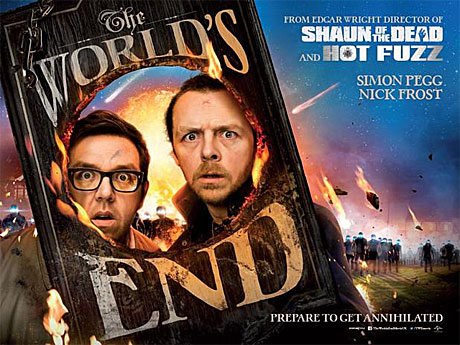 This is no time to muck about. We've been waiting to see what the third installment of Edgar Wright, Nick Frost and Simon Pegg's 'Cornetto Trilogy' would be like for (*checks watch*) oh, flipping AGES now. We know it's got an impressive cast (Paddy Considine, Martin Freeman, Rosamund Pike, Eddie Marsan, Reece Shearsmith and Mark Heap among them) and that it does to sci-fi what Shaun of the Dead did to zombie films and Hot Fuzz did to crime procedurals, but that's about it.
And this morning, with an impressive sense of its own importance, the trailer finally arrived.
First there was this:
And then, at a preposterously early hour for an entertainment event, there was this:
YES! THEY DID FIND ANOTHER WAY TO DO THE JUMPING OVER FENCES GAG!
*HIGHFIVES* ALL ROUND!
Read More
Filed Under: