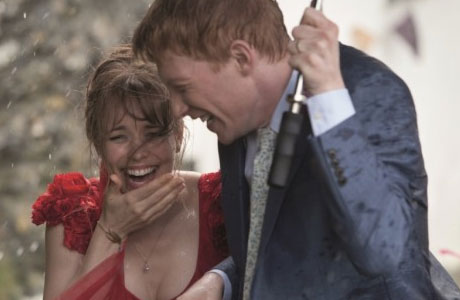 This looks rather good. It's the trailer for the new Richard Curtis movie, and he appears to have taken some direct inspiration from his experience of writing "Vincent and the Doctor" for Doctor Who.
About Time is the story of a young man, desperate for love (played by Domhnall Gleeson). He discovers that his father (Bill Nighy, natch) has the gift of a localised and personal form of time travel, the ability to pop back a short distance and fix things that you've done wrong. And this gift is hereditary on the male side.
Can he use his talent to woo the girl of his dreams (Rachel McAdams)? Or will everything get a bit confused and weird?
Yes! And yes!
Best of all, there's no sign of "Love Is All Around" on the soundtrack, so it's safe to take your ears along with you.
Read More
Filed Under: